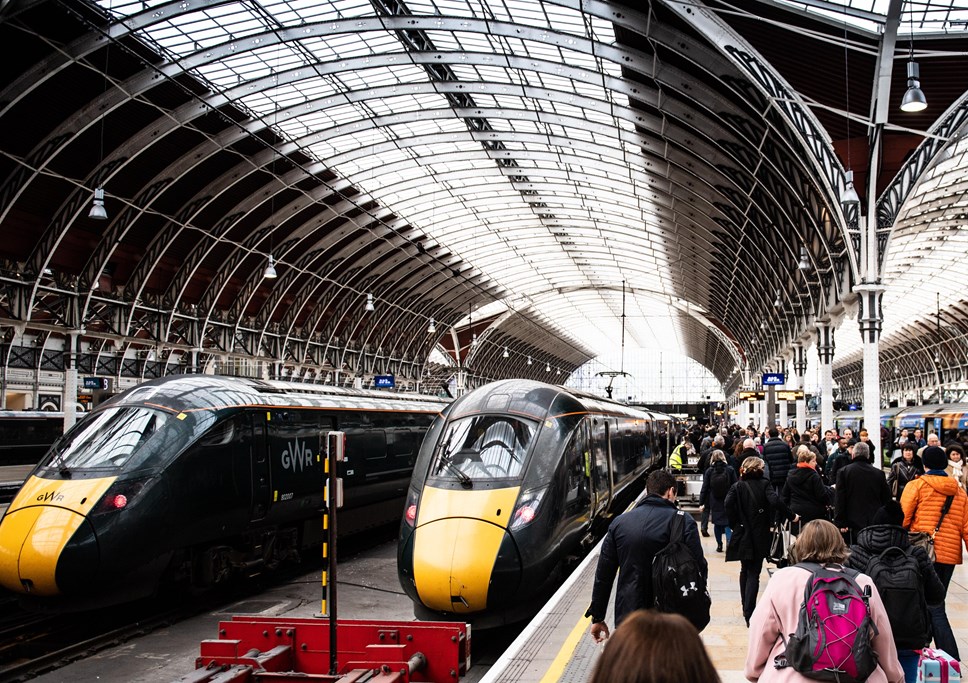 Will train strikes affect the Cheltenham Festival?
GWR is set to provide extra trains for the majority of this year's Cheltenham Festival but warns that planned strike action will mean an extremely limited service will run on Thursday 16 March and Saturday 18 March.
Racing at the festival begins on Tuesday 14 March and ends with Gold Cup Day on Friday 17 March.
Due to industrial action at a number of rail operators, a very limited train service will be able to serve Cheltenham on Thursday 16 and Saturday 18 March, and customers are warned to seek alternative ways to travel to/from the racecourse. The small number of services that can operate will be extremely busy, and last trains will leave much earlier than usual.
No trains will serve the Stroud valley stations: Kemble; Stroud; Stonehouse; or Gloucester on these two days.
Customers who have already purchased tickets will be able to obtain a full refund, and:
Tickets for Thursday 16 and Saturday 18 March can be used on the day before or up to and including Tuesday 21 March
On Tuesday 14; Wednesday 15 and Friday 17 March however, 11 extra services each day are being laid on to take customers to and from the festival.
Those looking to travel by train on these days are being warned that a queuing system will be in place at the station for the return journey and customers will have to wait to safely board a train.
With few trains able to operate on Thursday and Saturday, GWR is also warning those travelling on Friday 17 to travel as early in the day as possible – services will be extremely busy – and if you are not travelling for the horse racing, avoid trains after 1700 to avoid being caught up in festival traffic.
Those travelling from further afield should check both their outward and return journey, as strike action may affect services operating on other parts of the network.
To aid the transition through Cheltenham Station to the famous jump racing site, it is also recommended that people purchase the connecting onward Stagecoach Racecourse shuttle bus ticket before arriving at Cheltenham Spa, either at their departure station or on board.
Cheltenham Spa Station Manager Ben Scott said:
"While very few trains will be able to serve Cheltenham Spa on Thursday 16 March and customers should seek alternative ways of travelling, we are however geared up to welcome racegoers on other festival days and look forward to welcoming an expected 15,000 and more every per day.
"To help ease the journey to the festival site, those coming along should buy the connecting bus ticket before arriving in Cheltenham. For the return journey a queuing system will be in place, and with strike action on Thursday and Saturday, trains on Friday are expected to be really busy.
"Be prepared to wait to board a train home, return to the station as early as you can, and if you are not travelling for the festival, please travel at other times."
On the non-strike days, trains will depart from London Paddington to Cheltenham at:
07:28
08:02
08:28
09:02
09:18
09:28
On non-strike days GWR trains have been timetabled to take racegoers home again, with more than 4,000 seats being provided to London Paddington, as well as extra services to Worcester and Bristol.
Passengers coming from further afield are reminded to check for their last connecting service before they travel.
Contact Information
James Davis
Media Relations Manager
Great Western Railway
0845 410 4444
07703 890 711
Notes to editors
First Greater Western Limited, trading as "Great Western Railway" (GWR), operates trains across the Great Western franchise area, which includes South Wales, the West Country, the Cotswolds, across southern England and into London. GWR provides high speed, commuter, regional and branch line train services, and before the covid-19 pandemic helped over 100 million passengers reach their destinations every year. GWR has been awarded a National Rail Contract to continue operating the Great Western network, which shall run up to 21 June 2025, with the potential for a further three years at the Secretary of State's discretion. Find out more here: https://www.gwr.com/about-us