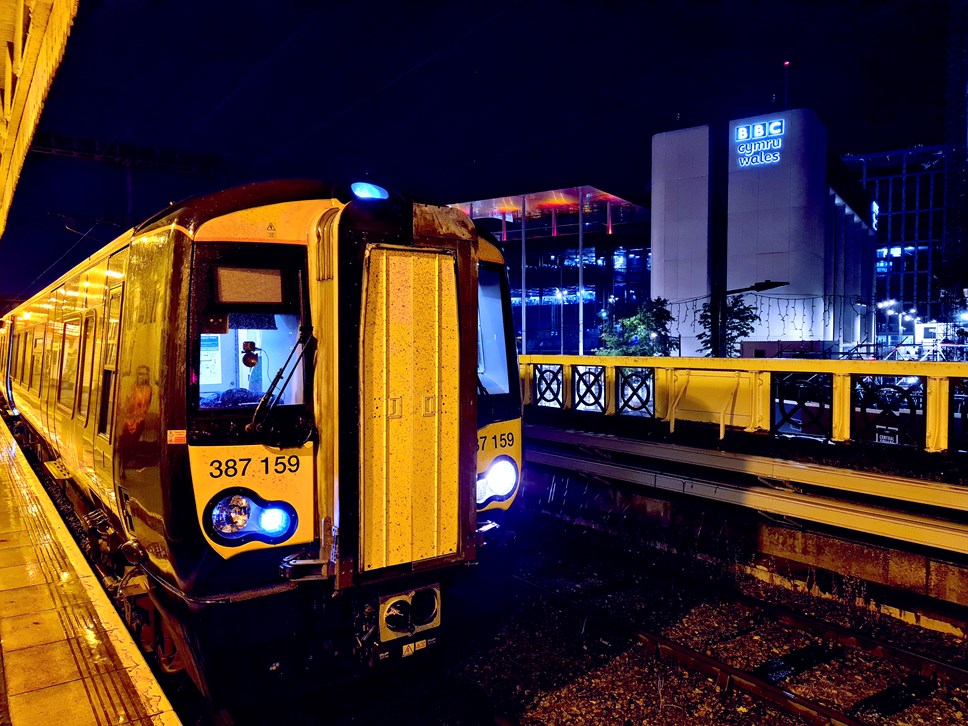 Wales v Argentina: GWR providing 22 trains for fans heading home from Cardiff
Great Western Railway is providing more than 10,500 seats for fans heading home from tomorrow's Wales vs Argentina match at the Principality Stadium in Cardiff.
However, Welsh and English rugby fans are being advised to plan ahead and check their journeys for the Autumn International fixtures over the following two weekends.
Wales vs Argentina – Saturday 12 November – 1730 kick-off
GWR will provide 22 trains and more than 10,500 seats to help fans heading home after Saturday's match against Argentina, but supporters are warned services will be busy and a queueing system will be in place outside Cardiff Central station.
It will operate three of its sustainable eight-car Electrostars – running half-hourly shuttle services between Cardiff Central and Newport between 1946 and 2114.
Eight services to Bristol Temple Meads will operate with the last train at 2247, services to London Paddington at 2025 and 2038, and services to Swindon at 2118 and 2216. It will also run seven Intercity Express Trains (IET) to Swansea with the last one at 2251.
Fans travelling to the game are advised to allow time to enter the ground, and to travel early, with trains immediately before kick-off expected to be very busy.
GWR is also reminding fans travelling on Saturday 19 November for the Wales vs Georgia game in Cardiff, or to Twickenham for the England vs New Zealand match, that planned strike action by Network Rail signalling staff will significantly affect GWR journeys.
Further industrial action by the train drivers' union, Aslef, on Saturday 26 November will also heavily impact fans intending to use GWR services for the Wales vs Australia and England vs South Africa matches.
GWR Director of Performance and Train Service Delivery, Daryn McCombe, said:
"If you're travelling back towards London and Bristol on 19 November following the Wales vs Georgia match, there is only a limited time that we'll be able to get you home.
"The temptation might be to stay behind for some food and drink, but with a queueing system in place, a limited number of trains and a limited operating window, we'd encourage supporters to make their way to the station straight after the match to avoid missing the trains we are able to operate towards London and Bristol."
For updates, keep checking gwr.com/strike
For more information, or to check your journey, please visit GWR.com.
Contact Information
John Carter
Media and Communications Manager
Great Western Railway
0845 410 4444
07715 040424
Notes to editors
First Greater Western Limited, trading as "Great Western Railway" (GWR), operates trains across the Great Western franchise area, which includes South Wales, the West Country, the Cotswolds, across southern England and into London. GWR provides high speed, commuter, regional and branch line train services, and before the covid-19 pandemic helped over 100 million passengers reach their destinations every year. GWR has been awarded a National Rail Contract to continue operating the Great Western network, which shall run up to 21 June 2025, with the potential for a further three years at the Secretary of State's discretion. Find out more here: https://www.gwr.com/about-us