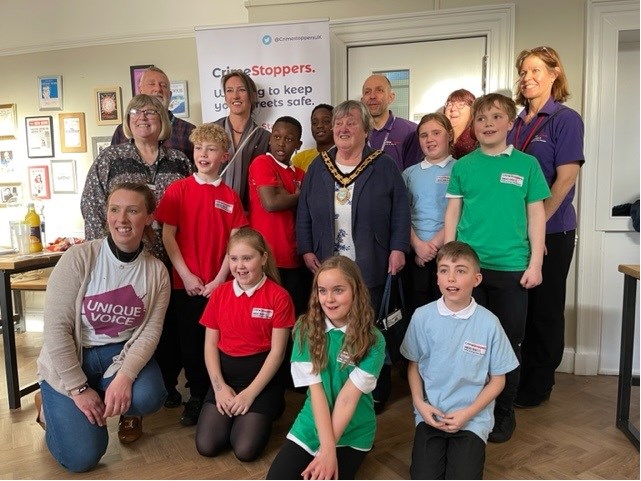 Submit your bid: GWR launches latest Customer and Community Improvement Fund in Bristol and Somerset
Projects supporting local communities and addressing areas of social need can now apply for a slice of Great Western Railway's Customer and Community Improvement Fund.
Following the success of last year's scheme, in which GWR supported 83 projects totalling £1m, the train operator is inviting funding bids for customer and community projects.
As part of its National Rail Contract with the Department for Transport, GWR is committed to supporting schools, colleges, councils, community and other not-for-profit organisations by aiding a number of initiatives.
A successful project in Somerset saw Crimestoppers use the power of drama and stage to help reduce crime, working with more than 450 schoolchildren as part of its flagship What Would You Do? campaign.
A grant of £35,000 was used to provide a series of drama-based workshops exploring the anonymous reporting of crime and early intervention to grooming for gang crime, particularly in relation to the railway and county lines, and culminated with pupils delivering stage performances showing off what they had learned, as well as a thought-provoking video.
Groundwork South Trust used a grant for £25,000 to expand its project helping asylum seekers, refugees and first-generation migrants to navigate their way around public transport systems in Bristol and London.
Travelling Together delivered 24 transport-themed workshops and two trips by train for 150 people, including those with extra needs, such as older people, those with disabilities, people with young children, and those who have very limited English.
Now GWR is inviting bids for 2023-24. Schemes should show a link to the railway and address an area of social need or provide a community benefit. They should reach completion by the end of February 2024.
Applications must be submitted via an online portal on GWR's website here, where there are also guidance notes on making a successful bid. All proposals must be submitted by Thursday 25 May.
GWR Central Growth Manager Dan Okey said:
"The Customer and Community Improvement Fund is a fantastic opportunity for us to invest in projects that really make a difference to our customers and communities at a local level.
"We are particularly interested in schemes that benefit customers, increase rail travel, encourage carbon reduction, connect communities, people and places, support economic growth, promote inclusion and diversity, and educational programmes that support careers in rail or increase awareness and experience of public transport and rail safety.
"This year we are also particularly looking for projects that help veterans, long term unemployed and women and girls.
"A good bid will show a strong level of community involvement and support and the proposal will have benefits that last beyond the duration of the project."
Bids can vary in size, but GWR is particularly looking for small and medium bids to maximise the number of communities it can help.
Contact Information
John Carter
Media and Communications Manager
Great Western Railway
0845 410 4444
07715 040424
Notes to editors
First Greater Western Limited, trading as "Great Western Railway" (GWR), operates trains across the Great Western franchise area, which includes South Wales, the West Country, the Cotswolds, across southern England and into London. GWR provides high speed, commuter, regional and branch line train services, and before the covid-19 pandemic helped over 100 million passengers reach their destinations every year. GWR has been awarded a National Rail Contract to continue operating the Great Western network, which shall run up to 21 June 2025, with the potential for a further three years at the Secretary of State's discretion. Find out more here: https://www.gwr.com/about-us