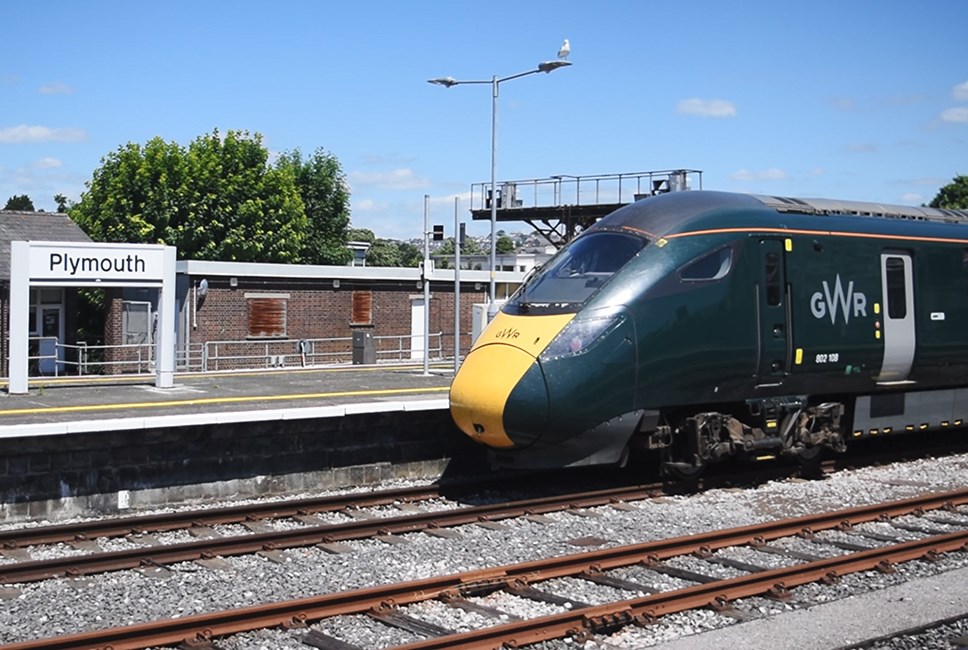 Signal upgrades in the Plymouth area to affect services
Great Western Railway is warning customers to check their journeys carefully ahead of overnight rail improvement work which will impact very early morning and late evening services.
Network Rail will begin a major programme to improve the signalling system between Totnes and Plymouth this Sunday.
The old signalling systems will be replaced with the latest technology, improving reliability and safety on the line as well as allowing more trains to run in the region.
Most of the work will be carried out overnight but this will impact on trains at the start and end of most days, including Great Western Railway's Night Riviera sleeper service.
The programme will be completed across several overnight closures, starting from Sunday 24 September, continuing through to early 2024.
Mondays – Trains after 2230 affected
Tuesdays to Thursdays – Trains before 0600 and after 2230 affected
Fridays – Trains before 0600 affected
Saturdays – No changes
Sundays – Trains before 0900 affected
To reflect customer demand, Monday morning and Friday evening services will run as normal. There will also be a two week pause between 31 October and 12 November while separate rail improvements take place in Cornwall.
On affected mornings and evenings, replacement buses will run to/from Plymouth to connect with trains. Buses will leave Plymouth earlier than the usual train times as a result.
These works will also affect the Night Riviera sleeper which will not be able to run between Mondays and Thursdays. Sleeper services will continue to operate on Friday and Sunday nights as well as some select days in recognition of the key role this train plays for customers enjoying a weekend in Cornwall or working the week in London.
Paul Collyer, Network Rail sponsor, said:
"This is the largest signalling investment in Devon and Cornwall for a generation and we are bringing the old signalling systems into the 21st century.
"Unfortunately, we do need to cause some disruption to carry out this work, but once complete, passengers travelling into and around Plymouth will feel the benefits for years to come."
Lee Goodson, GWR station manager for Plymouth, said:
"We recognise that these works will be very disruptive for our customers, and we thank them in advance for their patience and understanding.
"This includes to our iconic sleeper service, and we look forward to being able to bring it back to a six day a week service as soon as possible.
"We will be running an extensive replacement bus service on affected days to help keep passengers moving. However, journeys will take longer than normal so we recommend checking carefully.
"These upgrades will help to make our services in the region more reliable and allow scope for extra services to be added in the future."
Both sleeper and early morning/late night services will resume as soon as completion of the work allows in early 2024.
More information on these changes can be found at GWR.com/sleeper
Contact Information
James Davis
Media Relations Manager
Great Western Railway
0845 410 4444
07703 890 711