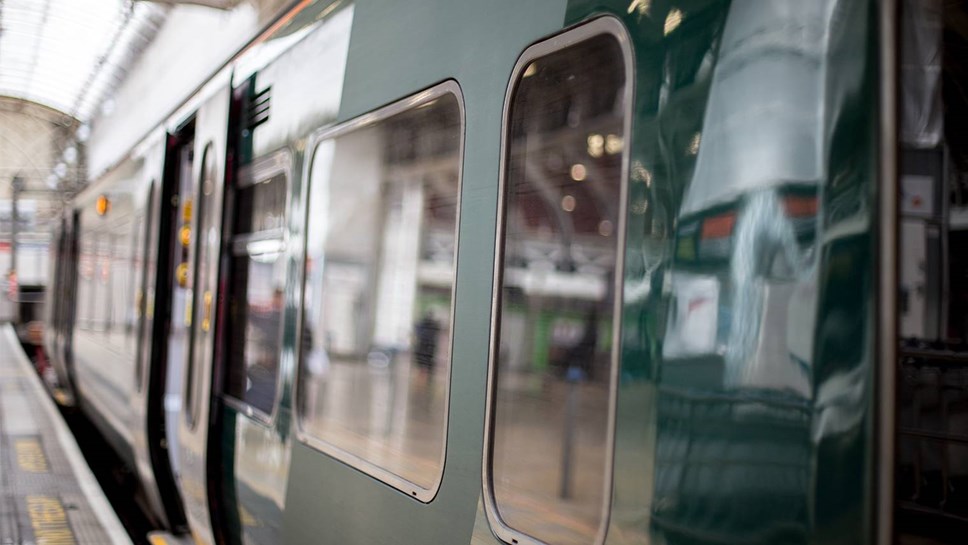 Rail improvement work in the Newbury area will affect trains between Swindon and Westbury for 13-day period
Great Western Railway (GWR) is warning that planned engineering work in the Newbury area will affect the TransWilts Line for 13 days from Saturday.
From Saturday 18 February to Thursday 2 March, Network Rail will carry out track renewals in the Newbury area which will have knock-on consequences for rail services between Swindon and Westbury.
Non-stop trains between Swindon and Westbury will continue to operate but these will run at different times to normal. Buses will however replace the majority of trains between Chippenham and Trowbridge.
Weekend services will continue to run, but trains will depart at different times to normal and customers should check carefully before travelling.
GWR Regional Station Manager Tom Butler thanked passengers in advance for their patience and advised them to plan ahead before travelling. He said:
"These works are essential to maintaining and improving the railway but we understand the consequences this will have on our customer's journeys and we thank them for their patience during this time.
"We strongly encourage passengers to check their journey beforehand as services will either be replaced by buses or run at different times to normal."
On completion of these works, further weekend closures will continue to take place on Sunday 5 March, the weekend of 11/12 March as well as the full Easter weekend from Friday 7 to Monday 10 April.
Network Rail project manager Bradley Wallace said:
"The upgrades between Reading and Westbury will help secure the future of an important route that links Reading to the south west and ensure passengers and freight continue to enjoy safe and reliable journeys.
"There is never a good time to close the railway but working over a short period removes the need for long-term interruption.
"We're grateful to passengers and our lineside neighbours for their patience and understanding during this time and we're working closely with GWR to ensure passengers can still make their journeys with a rail replacement bus service."
Further information on these engineering works can be found at GWR.com/Newbury
Contact Information
James Davis
Media Relations Manager
Great Western Railway
0845 410 4444
07703 890 711
Notes to editors
First Greater Western Limited, trading as "Great Western Railway" (GWR), operates trains across the Great Western franchise area, which includes South Wales, the West Country, the Cotswolds, across southern England and into London. GWR provides high speed, commuter, regional and branch line train services, and before the covid-19 pandemic helped over 100 million passengers reach their destinations every year. GWR has been awarded a National Rail Contract to continue operating the Great Western network, which shall run up to 21 June 2025, with the potential for a further three years at the Secretary of State's discretion. Find out more here: https://www.gwr.com/about-us