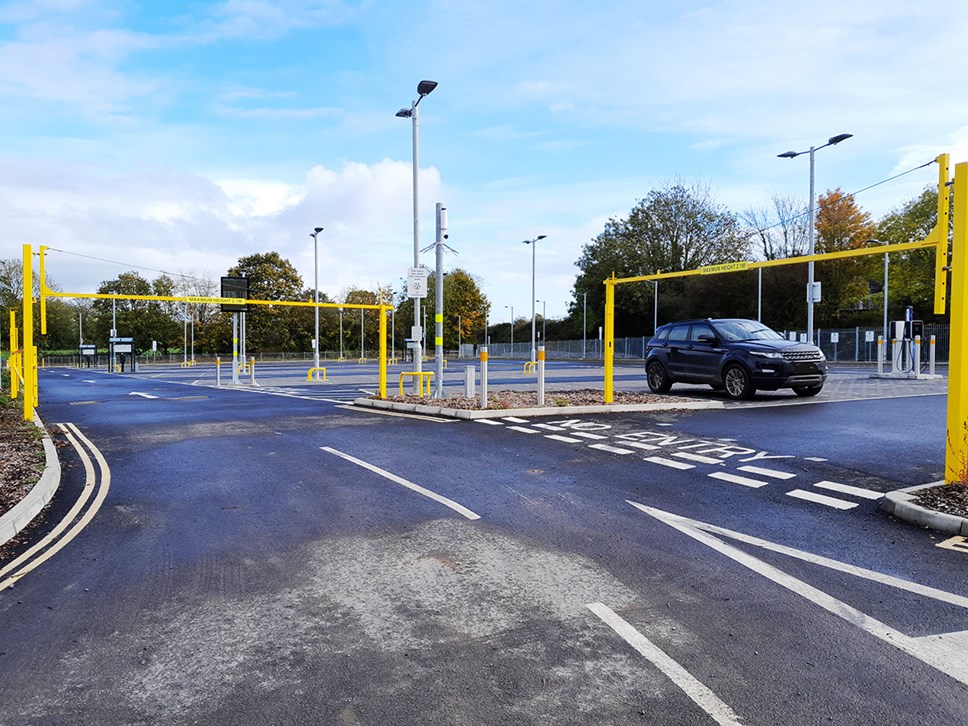 Much-needed car park opens temporarily to generate the most benefit
A much-needed new car park at Castle Cary station has now opened temporarily for rail users.
This vital project, with land purchased by the railway, will ultimately deliver over 190 extra parking spaces. But the car park will need to close again in the New Year to allow for works to be completed.
Train operator GWR wanted to open the car park as soon as possible, enabling people to benefit from the additional space provided, despite an access road still to be resurfaced. Contractors need to return to do so in the coming months, which means the car park will have to close.
The resurfacing could not be started immediately as GWR had to re-tender this works package, following the movement of utilities in the lane.
Station Manager for Castle Cary Jordan Welsby said:
"We're committed to focusing on improving the railway, enabling more people to take advantage of the train services we offer, and we wanted customers to be able to use this new car park as soon as they could.
"To do so we have temporarily opened the car park before work to resurface the access road is completed. Unfortunately, that means we will have to close it for a short while when contractors return in the New Year to complete the works."
The project, funded by GWR and the Department for Transport and delivered with the help of the Emily Estate, will ultimately deliver access to 193 new spaces, four electric vehicle spaces, new lighting, a new accessible route linking the car park to the station and improvements to the existing forecourt and bus stop.
GWR will warn customers when the car park is due to close again as soon as their contractors confirm dates.
Contact Information
James Davis
Media Relations Manager
Great Western Railway
0845 410 4444
07703 890 711
Notes to editors
First Greater Western Limited, trading as "Great Western Railway" (GWR), operates trains across the Great Western franchise area, which includes South Wales, the West Country, the Cotswolds, across southern England and into London. GWR provides high speed, commuter, regional and branch line train services, and before the covid-19 pandemic helped over 100 million passengers reach their destinations every year. GWR has been awarded a National Rail Contract to continue operating the Great Western network, which shall run up to 21 June 2025, with the potential for a further three years at the Secretary of State's discretion. Find out more here: https://www.gwr.com/about-us.