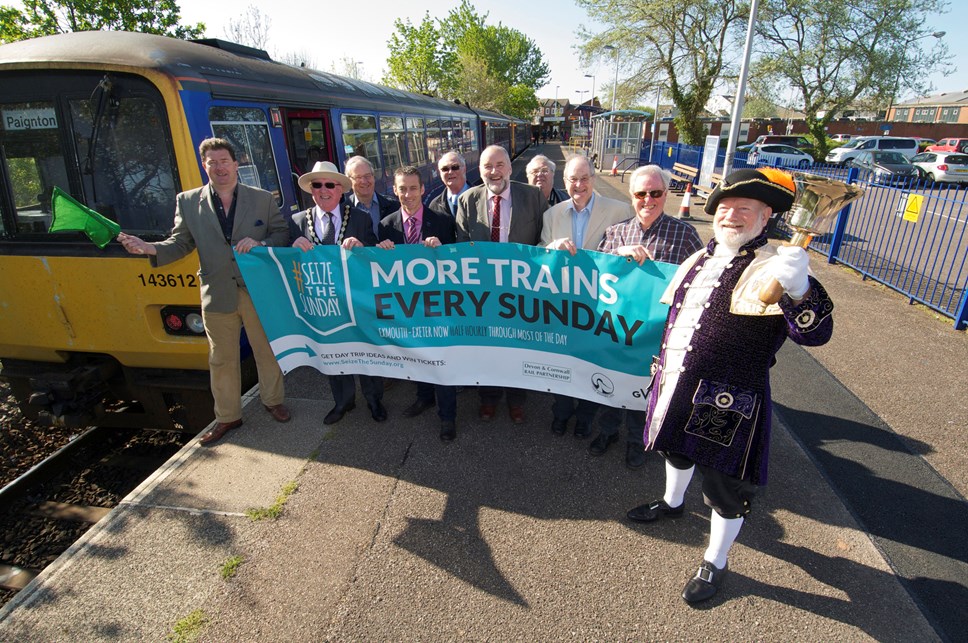 More trains between Exeter and Exmouth
Great Western Railway (GWR) is running extra trains on Sundays between Exeter Central and Exmouth, from 15 May.
Great Western Railway (GWR) is running extra trains on Sundays between Exeter Central and Exmouth, from 15 May.
Trains will run every half hour through most of the day on Sundays throughout the year, instead of the previous hourly service; with a number extending to Exeter St Davids. All services will call at Digby & Sowton, Newcourt, Topsham and Lympstone Village stations. Morning trains to Exmouth and afternoon trains back will also call at Polsloe Bridge, providing more opportunities for a seaside day trip to Exmouth.
GWR Regional Development Manager Dan Okey said:
"Helping to support the local community and businesses we serve, I am delighted to announce these extra Sunday services on the Avocet line."A half-hourly service is a long held aspiration and we are delighted to be able to take another significant step towards delivering this improvement; and offering good value when compared with the cost of driving and parking."
The improved Sunday service is an important step forward in meeting the Avocet Line Rail Users' Group (ALRUG)'s long held aspiration for a full half-hourly Sunday timetable on the line.
ALRUG Chair Mike Reddaway said:
"We are really pleased that GWR are running trains every half an hour all year round. This gives passengers more choice about when to travel on Sundays for their train trips along the Avocet Line."
GWR is working with the Devon and Cornwall Rail Partnership and ALRUG to encourage local residents to make the most of the extra Sunday services.
Ideas for what to do on a Sunday day trip by train can be found at a new website www.SeizeTheSunday.org. These include going for a Sunday roast at Topsham and other local "foodie" pubs and music nights out in Exeter and Exmouth.
The Partnership is also helping promote travel by train to some of the great local events this summer such as Exmouth Festival 27 May-5 June and River Exe Regatta at Lympstone on Sunday 17th July.
In supporting south west high summer travel, GWR will also provide an extra London Paddington to Exeter St Davids service on Fridays only, departing from London at 1434. Taking passengers to the capital, an extra 1817 Exeter to Davids to London Paddington will run.
Celia Minoughan, Project Officer at the Devon and Cornwall Rail Partnership said:
"We encourage everyone to leave the car at home and enjoy a great day out by train. There's so much to do on a Sunday and it's great value too."
Contact Information
James Davis
Media Relations Manager
Great Western Railway
0845 410 4444
07703 890 711