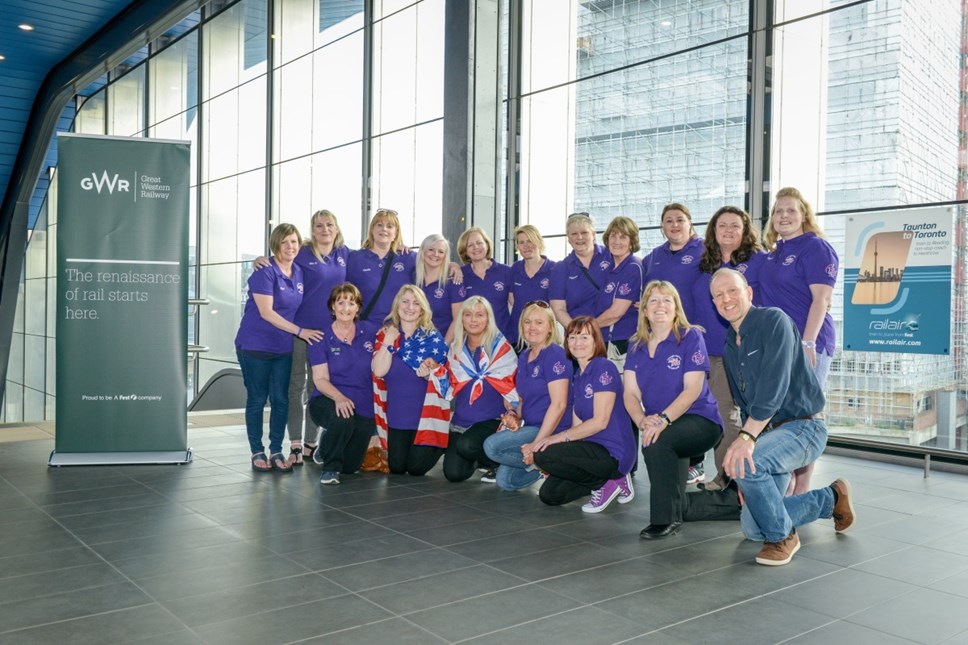 Military Wives Choir sing for commuters
The Military Wives Choir delighted passengers at Plymouth and Reading Station recently to show their appreciation after GWR and First Berkshire helped transport them to a special event in New York
The Military Wives Choir delighted passengers at Plymouth and Reading Station recently to show their appreciation after Great Western Railway (GWR) and First Berkshire helped transport them to a special event in New York.


The choir were invited by the Distinguished Concerts International New York (DCINY) to perform at a concert in Carnegie Hall, New York on Friday 27 May. GWR and First Berkshire provided complimentary return travel for the 18 choristers from Plymouth to London Heathrow.
Dr. Jonathan Griffith, Artistic Director and Principal Conductor for DCINY commented:
"These wonderful musicians not only represent a high quality of music and education, but they also become ambassadors for the entire community. This is an event of extreme pride for everybody and deserving of the community's recognition and support."
The ladies performed for family and friends at Plymouth Station before they boarded the train and they also treated passengers at Reading to two songs, sung in acapella.
GWR's Dave Martin, Station Manager at Reading said:
"It was a wonderful treat having the choir serenade the commuters at Reading, it's not something you usually hear and it sounded fantastic."
Transport to Heathrow airport was provided by RailAir, the non-stop coach service that links Reading Station with Heathrow Airport and runs every 20 minutes.
Simon Goff, General Manager of First Berkshire, which operates RailAir, said:
"We are delighted to have been able to assist the Military Wives Choir in getting them to and from Heathrow on board our service. RailAir ensures that all rail passengers using Reading Station have an onward reliable connection to Heathrow Airport and we look forward to welcoming the choir again when they return from New York."
Contact Information
James Davis
Media Relations Manager
Great Western Railway
0845 410 4444
07703 890 711