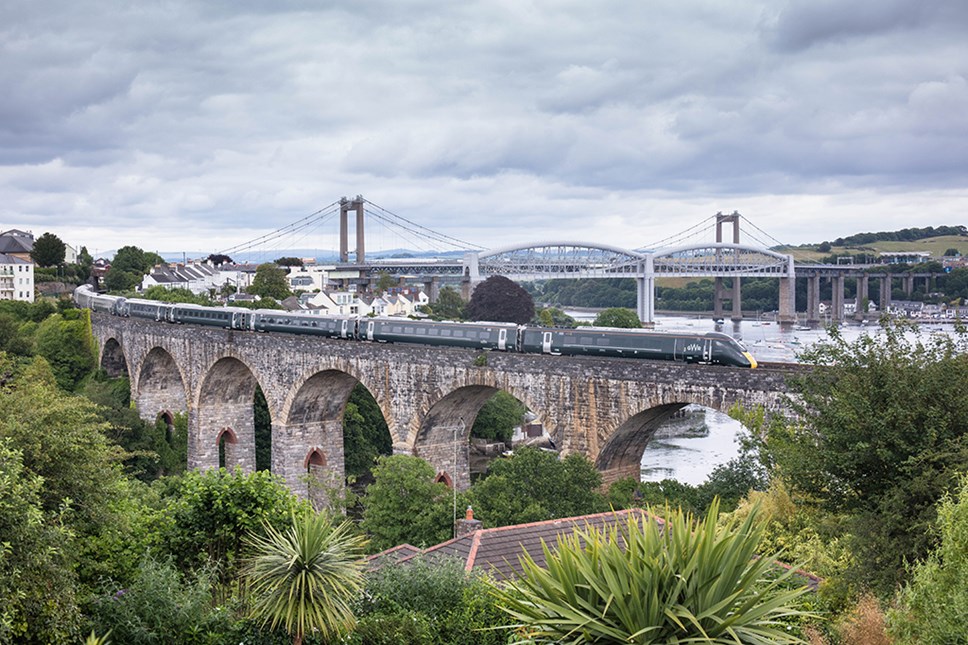 January sale: Thousands of train tickets available from as little as £5
Thousands of low-cost train tickets are now available as Great Western Railway (GWR) launches its January sale.
Book now to take advantage of the cheapest fares and get even more off the cost of Advance tickets for travel across the Great Western network – with journeys available for as little as 8p per mile.
From winter coastal walks in Devon and Cornwall, to a city break in Oxford, Cardiff or London, the GWR rail network connects the most popular cities, historic towns and beautiful regions in south-west England and Wales.
Travel from London Paddington to:
Oxford from £5
Cheltenham Spa, or Gloucester from £17
Bath, or Bristol from £18
Cardiff from £27
Exeter from £27
Plymouth from £31
Penzance from £36
Now is the perfect opportunity to buy limited, low-cost Advance fare rail tickets and save as much as over 80% of the value of buying a ticket on the day.
GWR Head of Sales and Marketing Richard Pennant-Jones said:
"The winter period, especially after Christmas with the cold, dark mornings and dark, early evenings can be such a difficult time for so many. So why not give yourself something to look forward to and plan a weekend or trip away?
"The GWR network covers hundreds of the UK's leading destinations and tourist attractions, so let us help inspire your next adventure."
Promotional fares are available to buy from today Tuesday 10 January until Tuesday 17 January, for travel on weekday services from Tuesday 17 January until Friday 31 March and for weekend services up to and including Saturday 25 and Sunday 26 March 2023.
First Class Advance Single fares are also available. Why not take advantage of £40 First Class fares between London Paddington and Bath Spa; or £50 fares between Paddington and Penzance.
The GWR network stretches from London Paddington in the east to Cornwall and the south-west; Bristol and South Wales; Gloucester; Oxfordshire and the South Cotswolds as well as parts of Surrey and West Sussex.
Purchase your cheap ticket now from www.gwr.com/sale.
Contact Information
James Davis
Media Relations Manager
Great Western Railway
0845 410 4444
07703 890 711
Notes to editors
Notes to editors
First Greater Western Limited, trading as "Great Western Railway" (GWR), operates trains across the Great Western franchise area, which includes South Wales, the West Country, the Cotswolds, across southern England and into London. GWR provides high speed, commuter, regional and branch line train services, and before the covid-19 pandemic helped over 100 million passengers reach their destinations every year. GWR has been awarded a National Rail Contract to continue operating the Great Western network, which shall run up to 21 June 2025, with the potential for a further three years at the Secretary of State's discretion. Find out more here: https://www.gwr.com/about-us