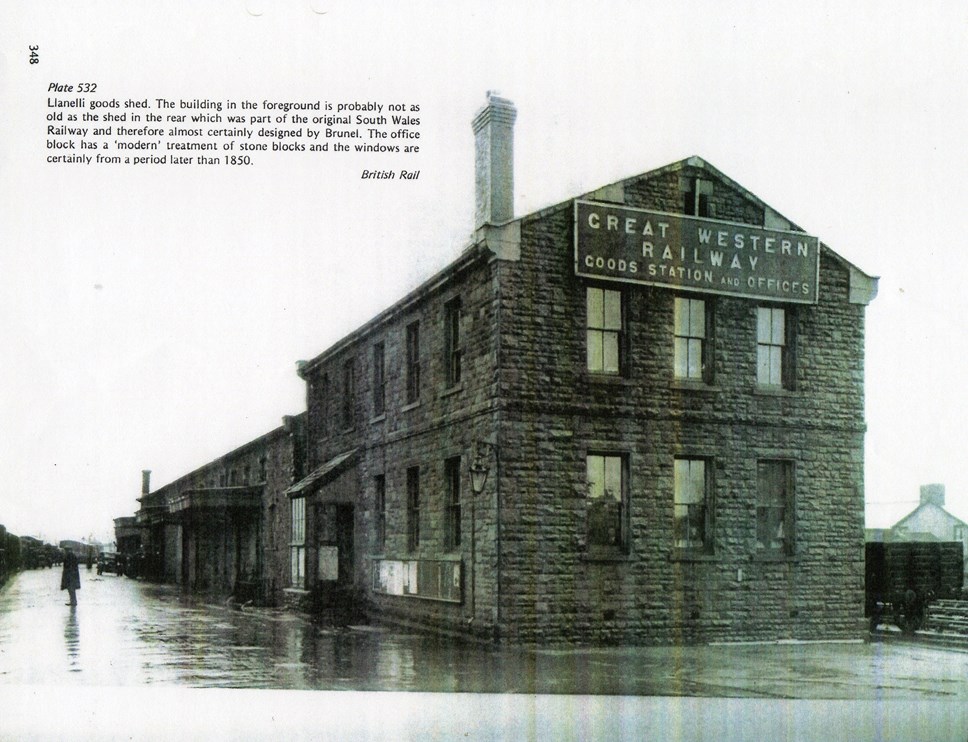 Iconic railway goods shed in Llanelli to be transformed thanks to £16,000 GWR grant
Plans to transform an iconic Grade II-listed railway goods shed into a thriving heritage centre in Llanelli have been boosted by a grant of nearly £16,000 from Great Western Railway.
The Llanelli Railway Goods Shed Trust wants to turn the building into a flagship social enterprise and community hub which will become a multi-use facility addressing social, economic, environmental and cultural issues.
The goods shed was built by GWR in 1875 and is located in the Tyisha area of Llanelli, one of the top 10 per cent most deprived wards in Wales. Its transformation will enhance Carmarthenshire County Council's plans to regenerate this disadvantaged area.
As part of GWR's franchise agreement with the Department for Transport, the train operator has a Communities and Education Programme to assist schools, colleges, community and other not-for-profit organisations.
Nia Griffith MP, who chairs the Trust, said:
"We are very grateful to GWR for this grant which will enable us to create a heritage area within the goods shed to allow the community and visitors to access this iconic heritage asset.
"The project will allow people to experience and understand the significance of a building which has been on their doorstep for more than a century. We are looking forward to welcoming people to the Goods Shed early in the new year, when the first phase of the renovation will be complete, with office space and rooms for community use to let out. We've had considerable interest from people who have already come forward with photos and reminiscences of Llanelli's railway and industrial heritage, and are keen to see this preserved and celebrated in the Goods Shed."
GWR's funding will help to maximise the visitor experience through:
Interpretive panels and artefacts
A projection wall providing archive imagery and oral accounts
Volunteer guides who will help tell stories to bring the goods shed to life
Access to the heritage area will be free and we will be working with the local community, volunteers and schools to encourage ongoing engagement and participation.
GWR Community Manager Emma Morris said:
"We're delighted to support the Llanelli Railway Goods Shed Trust and believe the heritage centre will be a welcome addition to Llanelli's cultural and industrial heritage and be an especially important link to the heritage of the GWR."
Notes to editors
First Greater Western Limited, trading as "Great Western Railway" (GWR), operates trains across the Great Western franchise area, which includes South Wales, the West Country, the Cotswolds, across southern England and into London. GWR provides high speed, commuter, regional and branch line train services, and before the covid-19 pandemic helped over 100 million passengers reach their destinations every year. GWR was recently awarded an extension to its direct award franchise (called DA3), which shall run up to 31 March 2023, with an option to extend for a further year.
Find out more here: https://www.gwr.com/about-us
Contact Information
John Carter
Media and Communications Manager
Great Western Railway
0845 410 4444
07715 040424