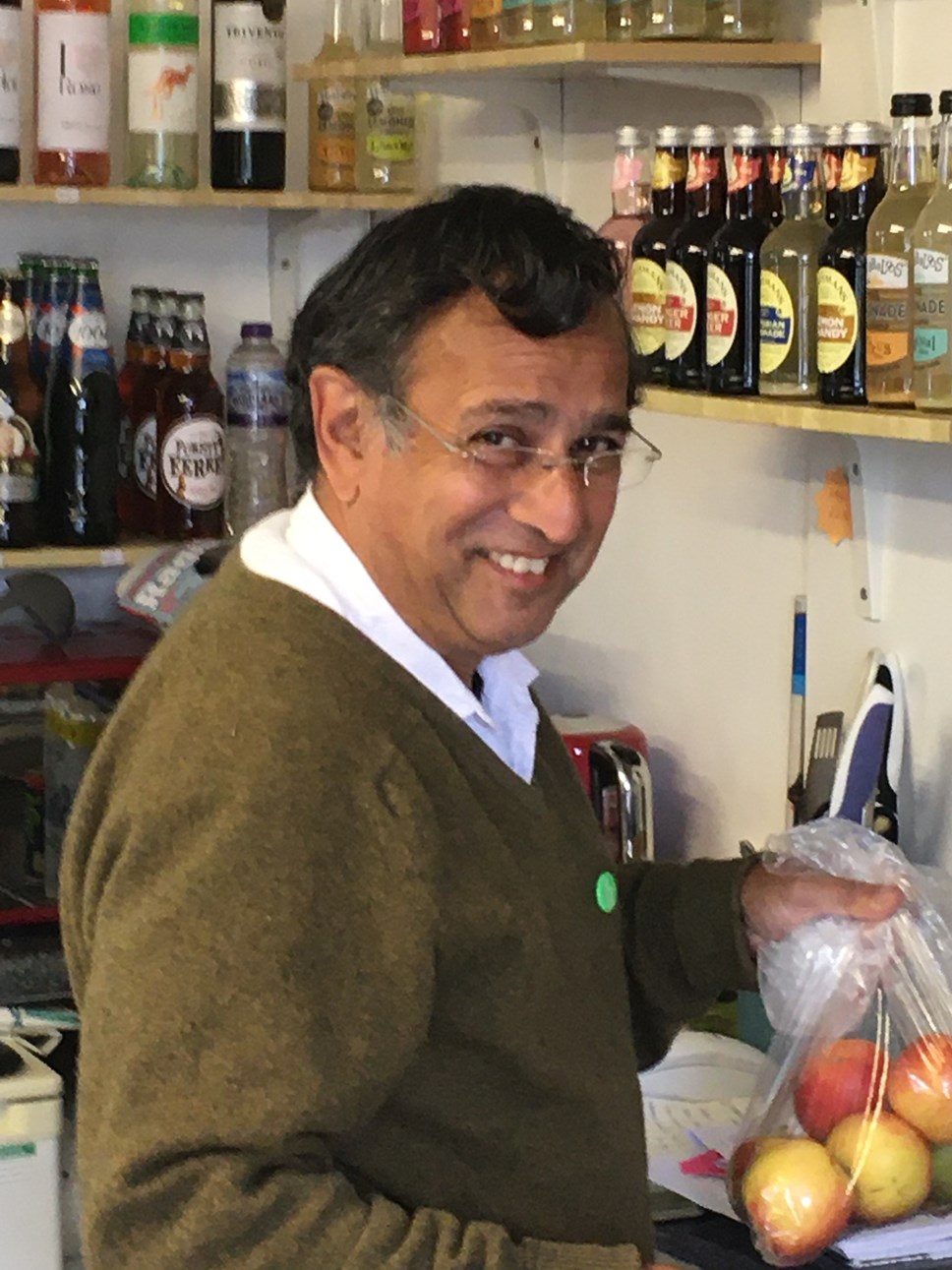 GWR train name fame for village champion and inspirational street performer
BBC and Great Western Railway celebrate Make a Difference Superstars
Two community heroes from Devon who selflessly helped others at the peak of the Covid-19 pandemic are to have their names featured on the side of a Great Western Railway train.
Village champion Preston de Mendonca and inspirational street performer Jeremy Doyle have been chosen as BBC Make a Difference Superstars.

The pair were selected by judges following a link-up between the BBC and train operator GWR to celebrate those community heroes who have been going above and beyond during the pandemic.

Now plans are being made for their names to be added to either end of a high-speed Intercity Express Train.

Preston has inspired those around him in the village of Cornwood in the South Hams, promoting initiatives to build community cohesion, reduce isolation and support struggling families.

He helped to introduce a weekly 'Coffee Shop' and foodbank in the village hall, and set up a Good Neighbours Scheme to ensure every house was supported by at least one volunteer who could shop or run errands for those self-isolating or whose normal routine had been disrupted by the pandemic.

The scheme was effective at recovering lost dogs, escaped cattle and horses, acted as an extended Neighbourhood Watch following a major theft and even managed traffic following road incidents.
Street entertainment: Jeremy Doyle
Jeremy rallied to the aid of residents in Totnes by organising a support group to assist with shopping and carrying out a series of DIY jobs including constructing a wooden bench, fixing a neighbour's car, helping with IT issues and even feeding a young person's rabbit.
But his biggest impact was arranging and playing in three socially-distanced concerts in his street, arranging for the concerts to go out live on Facebook for others to enjoy.
GWR Interim Managing Director Matthew Golton said:

"The GWR has a long and proud history of naming trains after Great Westerners – past and present heroes from across our network – and to that list now we can add the names of Preston de Mendonca and Jeremy Doyle.

"It has been a privilege to partner with the BBC Make a Difference campaign and learn more about people like Preston and Jeremy, who have helped to make such a huge difference in their communities during the pandemic.

"Listening to BBC local radio we were particularly overwhelmed by the stories of these two winners and I hope our train-naming ceremonies will serve as a fitting tribute to them."

BBC Devon was one of nine local radio stations to team up with GWR and the names of 18 Make a Difference Superstars will adorn its high-speed trains.

Rail Minister Chris Heaton-Harris said:

"I have been blown away by the efforts of all the Covid-19 heroes during the course of the pandemic. Their dedication and compassion has been truly heart-warming, and made a huge difference in their communities.

"These trains will be a lasting reminder of all those who have gone the extra mile to keep this country going."

Stephanie Marshall, head of the BBC in the West and South West, said:

"The pandemic may have been the worst of times for many of us, but it has brought out the best in so many people.

"Since lockdown began nearly two million listeners have contacted their BBC local radio station either looking for help, or in many cases offering it out through the Make a Difference campaign.

"The stories of local heroism have helped put a smile on faces across the country and I'm incredibly proud that our local radio teams played a part in that."

With more people starting to use trains again operators are reminding passengers to:


plan ahead – travel at quieter times where they can, buy a ticket online and in advance, and book ahead if you need travel assistance
consider others – wear a face covering unless you're exempt, not travelling if you have Covid symptoms and consider others, not all disabilities can be seen
stay safe – maintaining your distance wherever possible; wash your hands and carry hand sanitiser, paying contactless where you can
GWR has been providing rail services throughout the pandemic and has worked to ensure that these are as safe as possible. This includes increased cleaning regimes and the use of a virucidal spray; extra staff at key stations to offer help and guidance; and processes in place to help customers maintain a safe distance where possible such as restricting the number of reservations available.

Notes to editors
Great Western Railway (GWR) provides high speed, commuter, regional and branch line train services. We help over 100 million passengers reach their destinations every year - across South Wales, the West Country, the Cotswolds, and large parts of Southern England.

We're currently seeing the biggest investment in the network since Brunel so we can offer more trains, more seats, and shorter, more frequent journeys and continue the network's heritage of helping connect more businesses to new and prosperous markets. Through a series of initiatives we aim to be a good neighbour to the communities we serve and are committed to making a positive social impact in those regions. Learn how we're Building a Greater West at GWR.com. GWR is a FirstGroup company.
Contact Information
James Davis
Media Relations Manager
Great Western Railway
0845 410 4444
07703 890 711