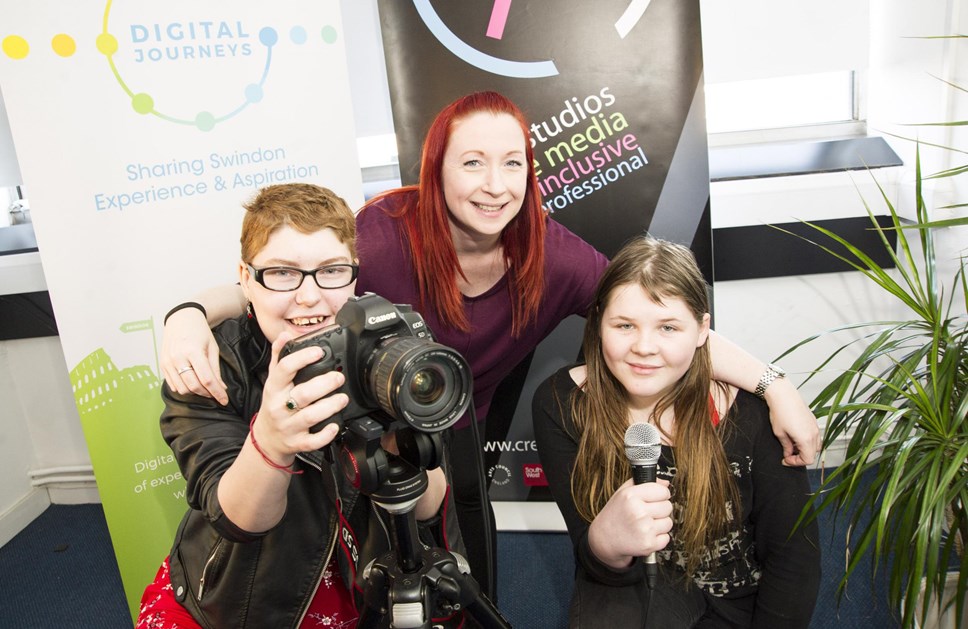 GWR grant to support disadvantaged young people in Wiltshire
Projects supporting disadvantaged young people in Wiltshire and Swindon will benefit from a £20,000 Great Western Railway grant.
Wiltshire Community Foundation will use the cash injection to deliver support through a GWR Youth Fund, providing grants to grassroots charities and community groups for projects working with young people to improve their life chances, building aspiration, skills and employability.
As part of GWR's franchise agreement with the Department for Transport, the train operator is committed to supporting community and not-for-profit organisations.
The funding will enable WCF to provide £18,000 directly in grants, either to voluntary groups and/or individual young people, through its established grant programmes.
And the remaining £2,000 will support WCF's work, including delivery of the grant programmes, advice and support to beneficiaries, and supporting the Wiltshire and Swindon Youth Work Network.
Wiltshire Community Foundation's Philanthropy Director Joanne Brady said:
"The pandemic has led to further reductions in youth work activities and connections with young people and there are growing concerns for young people's mental health and longer-term outcomes.
"The GWR Youth Fund will provide much-needed support to local young people and to the essential voluntary organisations that are working so hard to improve their life chances."
Examples of programmes supported by WCF include:
A mentoring project in Wiltshire schools, run by Wiltshire Youth for Christ. Beneficiaries are young people at risk of exclusion from school, who have issues with self-esteem, bullying (or who bully) and lack aspiration. The young people are primarily from homes with complex needs such as parents with mental health issues, health issues and addictions.
The Platform Project is an enterprise project based in Swindon helping young people develop confidence and employability skills through enterprise challenges. Young people have improved confidence and self-esteem, with 86% reporting it helped them to stay in school, re-engage with further education, secure work placements, and set up their own businesses.

South Swindon MP Robert Buckland and North Swindon MP Justin Tomlinson said:

"We are delighted to see Great Western Railway supporting Swindon and Wiltshire like this. It is important that we all work together as we start the recovery from Covid-19 and that means supporting local communities wherever we can.

"We are very pleased to see support for Wiltshire Community Foundation, who have an excellent reputation for their community work."
GWR Community Manager Emma Morris said:
"We have a specific pot of money designed to support community and not-for-profit organisations. Research has shown that young people in Wiltshire and Swindon are more likely to be unemployed than nationally and this has been further exacerbated by the pandemic.
"We hope the GWR Youth Fund will give a boost to young people in the county and improve their prospects of entering into the world of work."
To find out more about the Wiltshire Community Foundation please visit wiltshirecf.org.uk
Notes to editors
Great Western Railway (GWR) provides high speed, commuter, regional and branch line train services. We help over 100 million passengers reach their destinations every year – across South Wales, the West Country, the Cotswolds, and large parts of Southern England.
Contact Information
John Carter
Media and Communications Manager
Great Western Railway
0845 410 4444
07715 040424