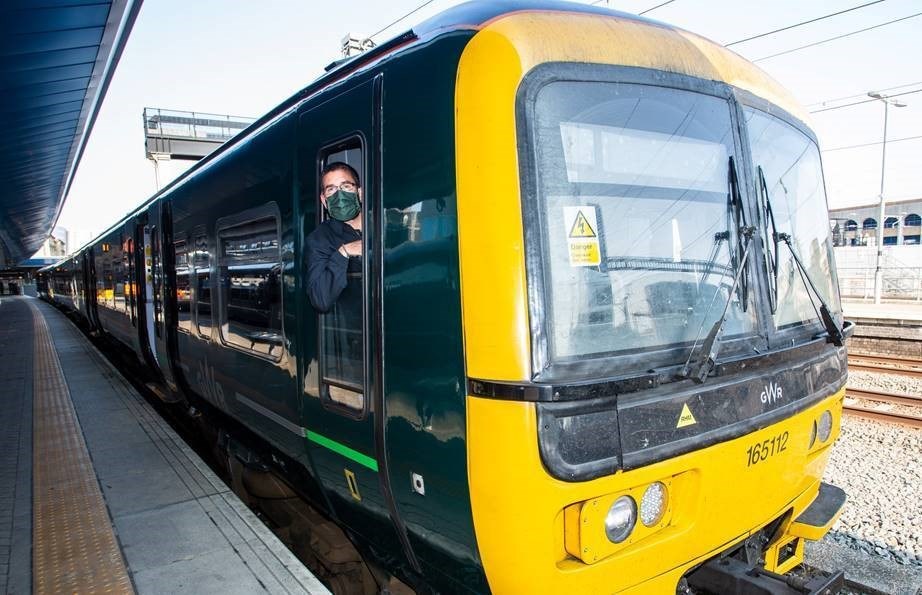 £40,000 grant boost for hat-trick of projects promoting travel on the North Downs Line
Projects to encourage more passengers on the North Downs Line have received a grant boost totalling more than £40,000 from Great Western Railway (GWR).
The Southeast Communities Rail Partnership has developed three initiatives aimed at increasing confidence in train travel following the pandemic:
'Try the Train' is an education project encouraging rail travel among hard-to-reach groups of all ages, students, adults with high support needs and ethnic minority groups
'Treasure Trail' will take place along the North Downs Line during the Easter holidays and promote use of the North Downs Rover ticket
'Promotional Posters' will celebrate the work of Wokingham Arts Society and enhance the journey experience of people using the railway
As part of GWR's franchise agreement with the Department for Transport, the train operator is committed to funding projects proposed by Community Rail Partnerships.
Southeast Communities Rail Partnership director Philip Ayers said:
"Our 'Try the Train' project will encourage travel to work or education as well as the increasingly important leisure market using public transport as an alternative to the car. For the harder-to-reach groups the programme will include training and 'taster' trips to increase confidence.
"The 'Treasure Trail' will be aimed at two groups – Eye Spy for younger children and a quiz/treasure hunt for older children and families. Entry is free and there will be a series of questions at major destinations along the North Downs Line – Reading, Wokingham, Guildford, Dorking, Reigate and Redhill – with prizes in each category.
"Our 'Promotional Posters' will be displayed at stations along the line, showing off work by Wokingham Arts Society and other groups which help to promote the area. This should really help to improve the station environment and encourage sustainable leisure travel."
GWR Community Rail Development Manager Ann Jenner said:
"We have money to support the Community Rail Partnerships in our area who in turn work with their local communities.
"This is an exciting series of projects which should really appeal to people of all ages and give them the confidence to travel safely and independently on our network."
To find out more about the Southeast Communities Rail Partnership please visit southeastcrp.org
Contact Information
John Carter
Media and Communications Manager
Great Western Railway
0845 410 4444
07715 040424
Notes to editors
First Greater Western Limited, trading as "Great Western Railway" (GWR), operates trains across the Great Western franchise area, which includes South Wales, the West Country, the Cotswolds, across southern England and into London. GWR provides high speed, commuter, regional and branch line train services, and before the covid-19 pandemic helped over 100 million passengers reach their destinations every year. GWR was recently awarded an extension to its direct award franchise (called DA3), which shall run up to 31 March 2023, with an option to extend for a further year.
Find out more here: https://www.gwr.com/about-us