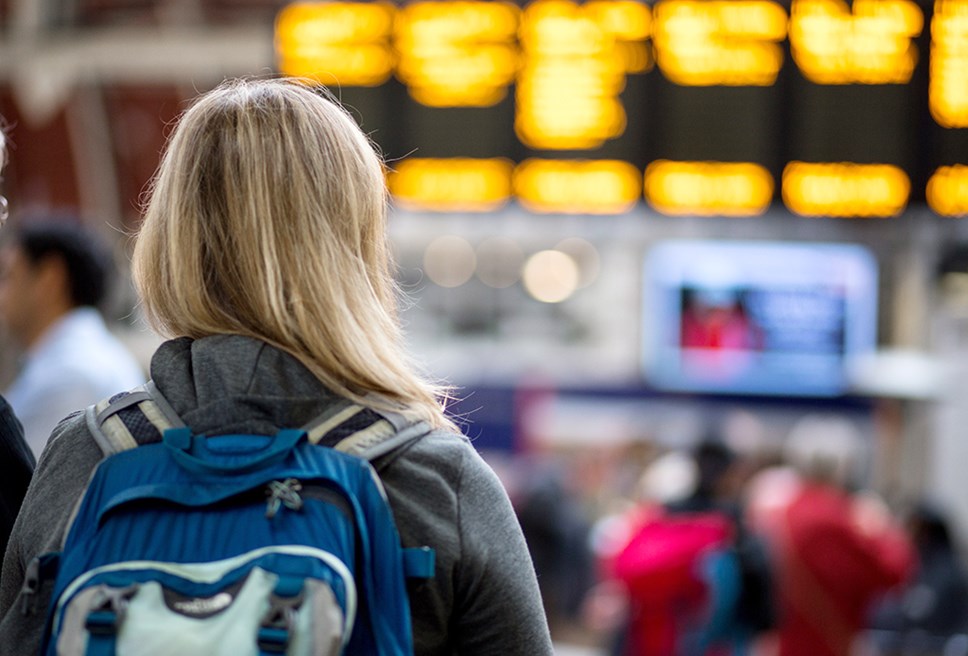 Further rail strikes to significantly affect trains this weekend and next week
Another set of rail strikes will take place this weekend and into next week, which will significantly reduce the number of trains able to run.
Industrial action will take place on Saturday 5, Monday 7 and Wednesday 9 November. This means services will be severely disrupted from Saturday 5 November up to and including Wednesday 9 November.
On strike days train services will be severely disrupted and some parts of the GWR network will have no service at all.
Where trains are running, an extremely limited service will operate starting later, from 07:30, and all journeys having to be completed before 18:30, with last trains departing before this time.
Train services on the days following the industrial action will also be disrupted.
Where trains are able to run, they are expected to be extremely busy and we are not able to provide bus replacement services. Online journey planners will be updated with the latest timetable information as soon as possible.
Passengers are advised to find alternative ways to travel on these days. Only travel by train if absolutely necessary. A reduced timetable will be in operation and many routes will have no services at all. Other train operators are also affected by this industrial action, which could impact onward journeys.
No trains will be provided to take customers home after this Saturday's rugby in Cardiff and those with tickets are advised not to travel by train and to seek alternative means of travelling.
Customers who have already purchased tickets for strike days can claim a full refund or amend their ticket; those who travel and are delayed may be entitled to delay repay compensation if they are delayed by 15 minutes or more. Season ticket holders can apply for compensation through the Delay Repay scheme.
To help customers, tickets will be valid for travel on alternative days as follows:
Tickets for travel on 5 November are valid for travel on 4, 5, 6, 7, 8, 9, 10 and 11 November
Tickets for travel on 6 November are valid for travel on 6, 7, 8, 9, 10 and 11 November
Tickets for travel on 7 November are valid for travel on 6, 7, 8, 9, 10 and 11 November
Tickets for travel on 9 November are valid for travel on 8, 9, 10 and 11 November
GWR will operate as many trains as possible during the strike action. For further travel advice please visit www.GWR.com/strike.
The company's Refund and Book with Confidence policies will remain in place. If you hold a return ticket, you can claim a refund of your unused full fare, even if only one leg of your journey is affected.
The RMT, TSSA and Unite trades unions have announced industrial action at Network Rail and a number of train operators, including GWR.


Contact Information
James Davis
Media Relations Manager
Great Western Railway
0845 410 4444
07703 890 711
Notes to editors
Unions taking action:
5 November
Strike action: RMT (Network Rail and other train operators including GWR)
Strike action: TSSA (Network Rail and selected other train operators – not GWR)
Strike action: Unite (GWR)
Action short of a strike: TSSA (other train operators including GWR)
7 November
Strike action: RMT (Network Rail)
Strike action: TSSA (Network Rail)
Action short of strike: TSSA (other train operators including GWR)
9 November
Strike action: RMT (Network Rail and other train operators including GWR)
Strike action: TSSA (Network Rail)
Action short of strike: TSSA (other train operators including GWR)