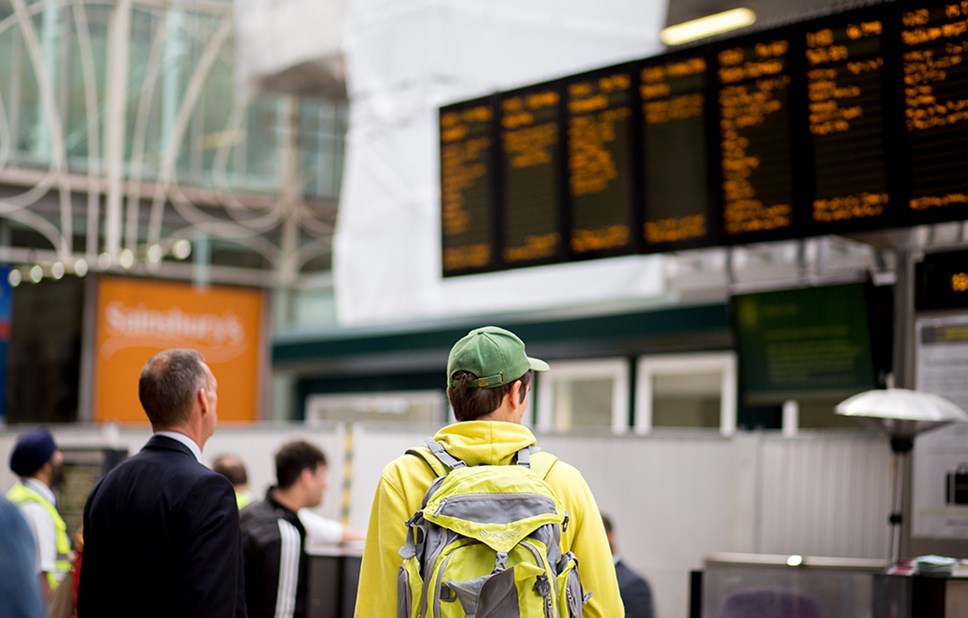 Don't get caught out: Train times to change this Sunday
Train operator GWR is today reminding passengers that its timetables are changing from this Sunday.
On Sunday 15 and Monday 16 May, the GWR summer timetable will begin, with services specifically designed to support changes in travel behaviour over the summer months. The vast majority of changes are minor timing alterations, and the train operator is urging passengers to check before travelling to avoid getting caught out.
Find out more about how your journey could be affected.
The new timetable will see the doubling of services on the popular Dartmoor Line, following its successful reopening last November. The line reopened last November, restoring a regular, year-round GWR service for the first time in almost 50 years as the first of the Government's Restoring Your Railway scheme, made possible to thanks to over £40 million of Government investment.
Responding to changes in seasonal demand, GWR is to operate direct services between London Paddington and Newquay, providing a direct rail link to this ever-popular seaside town from May until September. More carriages have been added to Weymouth trains for the summer, with four-car formations wherever possible on Saturdays, which is the maximum that currently operate with the current station infrastructure.
As well as the improvements between Exeter and Okehampton, the Exmouth to Paignton service has had provision made for the new station at Marsh Barton, with calls factored passively into this timetable. Axminster in Devon will also join the GWR network. While it is only one service a day to begin with, if demands warrants this could be the start of more frequent stops.
The new timetable has been designed to support the south west's economy and leading destinations; and to reduce costs where appropriate which is particularly important when considering the taxpayer support the rail industry continues to receive to run services.
This means that GWR will not be able to retain all the current direct services to London that start at Bedwyn. Customers can still change at Newbury for onward travel. Direct services remain in place during peak hours.
To avoid duplication of Southern Railway services, the two GWR weekday trains that operate beyond Portsmouth to Brighton are also being removed. The services will still run to Warminster or Westbury. Very few people make the full journey from the Gloucester area where the services start, and making this change means GWR can strengthen the busy, hourly Cardiff to Portsmouth service to five carriages. Customers will be able to use these trains to make connections through to Brighton, which is already well served by other operators.
Notes to editors
First Greater Western Limited, trading as "Great Western Railway" (GWR), operates trains across the Great Western franchise area, which includes South Wales, the West Country, the Cotswolds, across southern England and into London. GWR provides high speed, commuter, regional and branch line train services, and before the covid-19 pandemic helped over 100 million passengers reach their destinations every year. GWR was awarded an extension to its direct award franchise (called DA3), which shall run up to 31 March 2023, with an option to extend for a further year. 
Contact Information
James Davis
Media Relations Manager
Great Western Railway
0845 410 4444
07703 890 711