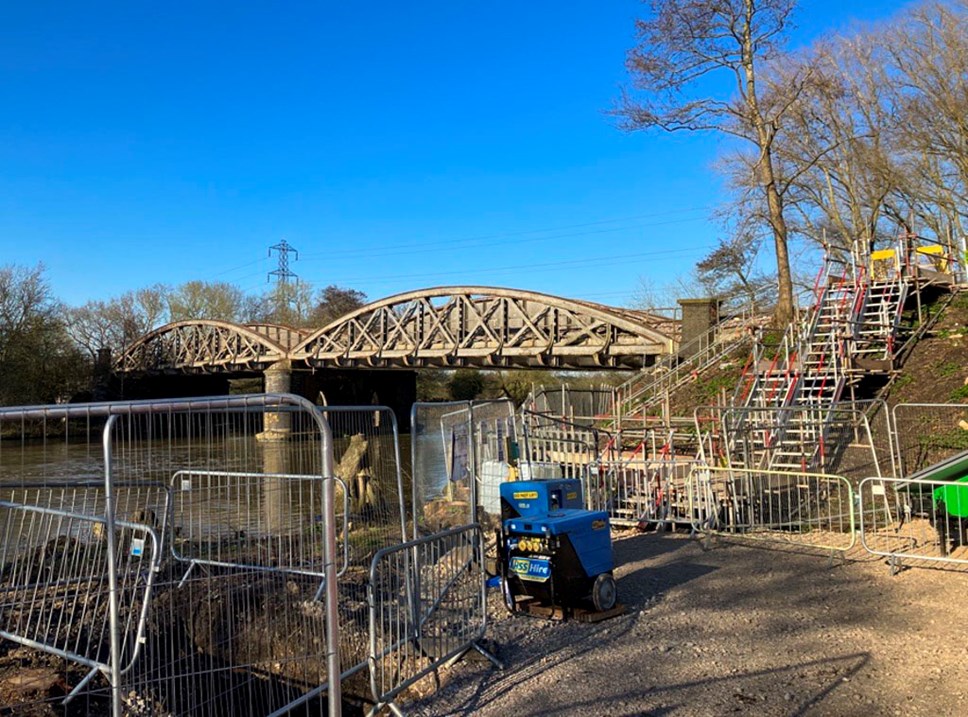 'Check before you travel' customers urged following closure of the railway line near Oxford
Following the closure of the railway line near Abingdon, we are working hard to keep customers moving with as little inconvenience as possible.
For the period the line is closed a revised timetable will operate and customers should check before they travel at https://www.gwr.com.
Those travelling between London Paddington and Oxford/North Cotswolds will need to change at Didcot Parkway for replacement bus services, adding about 40 minutes to journey times. Customers from the Oxford area are advised to consider travelling from Didcot and using the multi-storey car park.
GWR Managing Director Mark Hopwood said:
"This is a significant route for us and our customers and we are exploring all avenues to be able to bolster services between Oxford and London.
"To help keep customers on the move we've mobilised colleagues to assist at key locations. We're also looking at what we can do in the longer term, including the possibility of running GWR trains on alternative routes between Oxford and London to support other train operators' services."
Bus replacement services are also operating between Didcot and Appleford and Culham, and between Radley and Oxford.
Trains continue to operate largely as planned between Hereford/Worcestershire and Oxford; however, they may be retimed and customers should check before travelling.
Tickets are also being accepted on:
Avanti West Coast, Chiltern Railways, London Underground, and West Midlands Railway via any reasonable route.
Stagecoach S6 bus services between Swindon and Oxford
Thames Travel X2 and X32 bus services between Didcot and Oxford
Customers who have purchased tickets and choose not to travel will be able to claim a full refund or amend their ticket; those who travel and are delayed may be entitled to Delay Repay if they are delayed by 15 minutes or more.
Why is the line closed?
Network Rail has closed the railway between Didcot Parkway and Oxford. Itwill not open again before Easter as its engineers continue their assessment of Nuneham Viaduct.
Nuneham Viaduct, which carries the Cherwell Valley Line across the River Thames, is located between Culham and Radley, near to the town of Abingdon in Oxfordshire.
Network Rail has been monitoring the viaduct for some time because of its movement and has been undertaking engineering interventions to stabilise it. Unfortunately, the movement in the structure has significantly worsened in recent weeks and has now reached a point where it is not safe to carry passenger and freight trains. That is why Network Rail has taken the significant step of temporarily closing it.
The railway will be closed for at least 2-3 weeks and further detail will be provided once engineers have done the necessary investigation work over next few days.
Network Rail is responsible for more than 20,000 miles of track and 30,000 bridges across England, Scotland and Wales. Its engineering teams constantly monitor these bridges and viaducts checking structural aspects and carrying out repairs as required.
Contact Information
James Davis
Media Relations Manager
Great Western Railway
0845 410 4444
07703 890 711