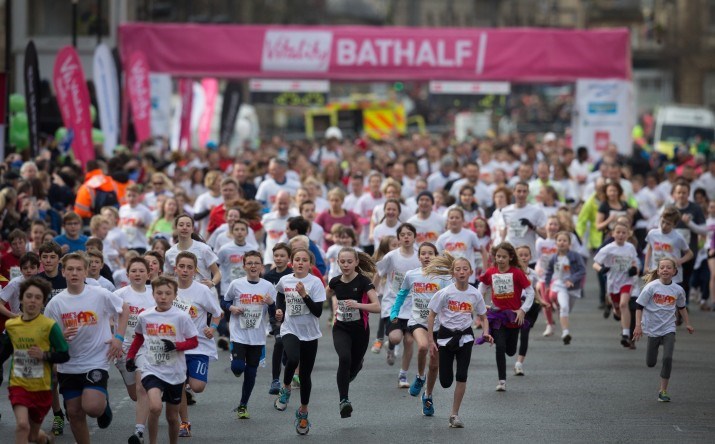 Allow time to get to the start line
Advice for Bath Half runners
Advice for Bath Half runners: Great Western Railway is to run 23 additional trains to and from Bath Spa on Sunday 13 March, to help competitors and spectators attend the Bath Half Marathon.
Eight additional early morning trains will help take runners to the start line for 11am, while there will also be an additional 15 services, providing over 5,000 extra seats, to take runners and supporters home after the gruelling race.
Additional services between Westbury and Bath; Swindon and Bath and Bristol Temple Meads and Bath will operate. First services of the day will depart earlier than usual:
Swindon to Bath Spa at 08.49, arriving at 09.18

Westbury to Bath: 08.57, arriving at 09.25

Bristol Temple Meads to Bath Spa: 07.45, arriving at 07.56

Cardiff Central to Bath Spa: 07.55, arriving at 09.27
Travelling from Didcot?
Those travelling from Didcot are advised that the railway between Didcot and Swindon is closed on the day, as Network Rail carry out vital works to modernise the rail infrastructure.
Passengers travelling to Bath are advised to use the direct bus replacement services to Swindon where they can change for rail services. The first bus service departs:
Didcot at 0805, connecting with the 09.11 Swindon to Bath train
Travelling from Keynsham and Oldfield Park?
Please check before travelling, as some early morning services into Bath have been re-timed. The first services will depart:
Keynsham to Bath Spa at 08.50, arriving at 09.00

Oldfield Park at 0858, arriving at 09.00
Bath Spa Station Manager Todd Graham said:
"The Bath Half is one of the most beautiful city centre marathons on the running calendar, starting in Great Pulteney Street, and it is great to see it prove ever popular.
"While our friendly and approachable staff will be on hand to help keep people moving as people return to the station, I would urge customers to allow time for their journeys, as a queuing system may be needed to allow passengers to board trains in safety."
The race starts at Great Pulteney Street, in the heart of the World Heritage City at 11am.
Contact Information
James Davis
Media Relations Manager
Great Western Railway
0845 410 4444
07703 890 711