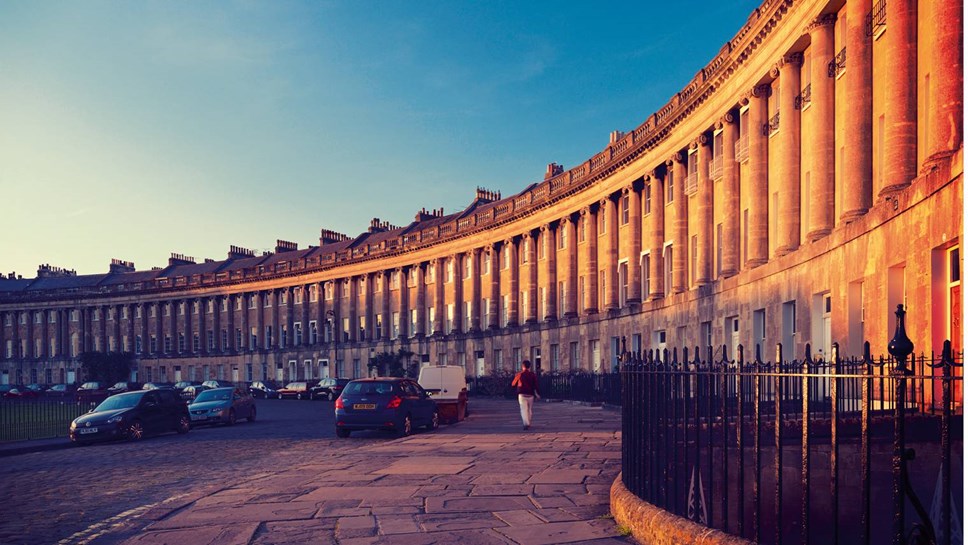 £15m Easter modernisation work to bring major improvements for rail passengers in Bath
A major programme of work to modernise the Great Western Mainline this Easter will see platforms at Bath Spa station widened in preparation for longer trains providing over a fifth more seats.
A major programme of work to modernise the Great Western Mainline this Easter will see platforms at Bath Spa station widened in preparation for longer trains providing over a fifth more seats.
With over six million passengers travelling through Bath every year, and visitors to/from the city continuing to rise, Network Rail is investing £15m on major upgrade works at Bath Spa station to help meet growing demand.


Between Saturday 8 and Sunday 23 April the track is being realigned at Bath Spa and the platforms are being widened. The works also mean that the stepping distance from the curved platform at the station will be reduced by up to 50 percent.
GWR Station Manager for Bath Spa Todd Graham said:
"Bath remains very much open for business throughout this period. We would like to thank passengers for their continued patience. Later this year our new Intercity Express Trains will enter passenger services and will provide more seats, more trains and with the completion of electrification faster journeys."
These crucial works will also make way for the arrival of a fleet of new, longer Intercity Express Trains later this year, bringing more seats per train and adding greater comfort for passengers.
Network Rail and GWR are working with Bath & North East Somerset Council to keep disruption to a minimum during this important upgrade, keeping trains running through the station on weekdays during the two-week period of works. On weekends and bank holidays some train services will be diverted and buses will replace trains for journeys into and out of Bath Spa. Passengers are reminded to check before they travel, visiting gwr.com/bath2017.
To make best possible use of the period Network Rail will carry out work at 62 sites in the area during the Easter fortnight, investing nearly 70,000 man hours in 16 days.
Additional works include a track lower under Newton Road and Cross Post bridges west of Bath, making way for the new trains and for the future electrification of the line. Platform works are being completed at Keynsham station, including adjusting the gradient, installation of drainage and resurfacing, while maintenance and renewal works are being carried out on track drainage systems at Bathampton, Box Ashley and Sydney Gardens.
A workforce of 879 people is working throughout the Easter period to carry out these improvements to our rail infrastructure, with around 150 people on site at Bath Spa station at any one period. Contractors will park their cars at the old Gas Works, off Upper Bristol Road, and travel to and from the works site at Bath Spa by minibus, to reduce the impact on Bath and its residents.
Careful consideration has been given to the design of the works at Bath Spa, which will also enable electrification of the route through the station in future, with the minimum of impact on the grade II listed station.
Michael Jones, Project Manager for Network Rail said:
"The modernisation works we are carrying out over the Easter period are absolutely crucial for Bath and the surrounding area. We thank residents and businesses in the city for their patience and understanding as we complete these improvements in order to meet growing demand.
"The Great Western Main line is one of the oldest parts of our network and Bath itself is a world heritage site. Working closely with English Heritage, Historic England and Bath and North East Somerset Council throughout the 18 month planning period, we have developed plans that will bring rail travel into the 21st century, while preserving Bath's heritage.
Notes to editors
Great Western Railway (GWR) provides high speed, commuter, regional and branch line train services. We help over 100 million passengers reach their destinations every year - across South Wales, the West Country, the Cotswolds, and large parts of Southern England.
We're currently seeing the biggest investment in the network since Brunel so we can offer more trains, more seats, and shorter, more frequent journeys and continue the network's heritage of helping connect more businesses to new and prosperous markets. Through a series of initiatives we aim to be a good neighbour to the communities we serve and are committed to making a positive social impact in those regions. Learn how we're Building a Greater West at GWR.com. GWR is a FirstGroup company.
Contact Information
James Davis
Media Relations Manager
Great Western Railway
0845 410 4444
07703 890 711