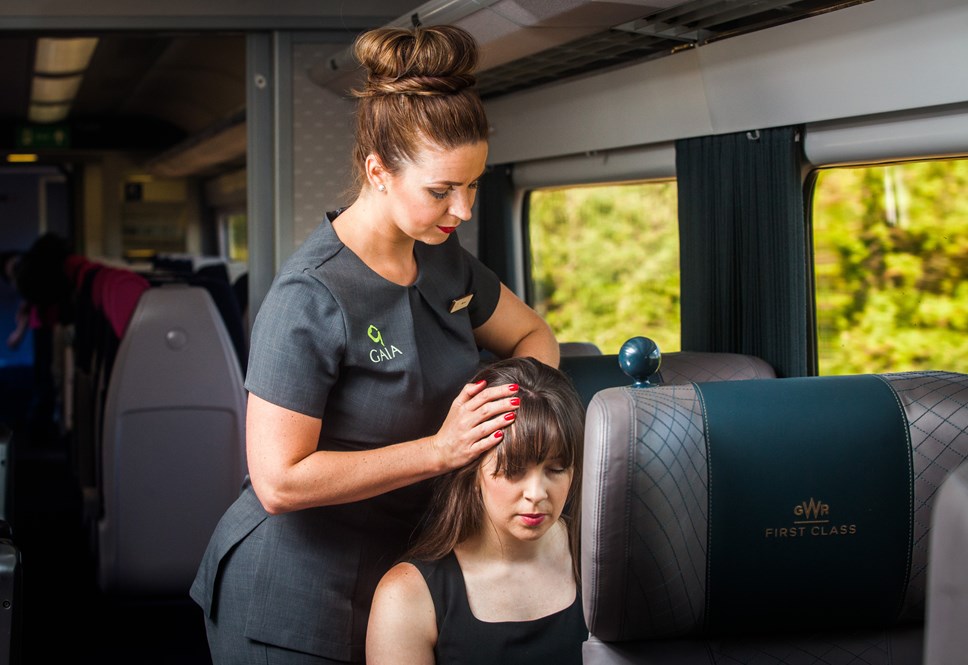 This train revolution will actually take the stress out of travel
GWR and Plymouth's Gaia Spa to offer free on board massages to mark Global Wellness Day
In celebration of Global Wellness Day, Great Western Railway and Gaia Spa will provide complimentary on-board spa treatments between London Paddington and Plymouth on Saturday 11 June.
GWR, committed to putting its passenger's first and improving the on-board experience, has teamed up the South West spa to provide an unforgettably relaxing journey.


Passengers will be able to indulge their senses with a free 15-minute head, hand, or arm massage, as the train travels at speeds of up to 125 mph.
GWR Head of Communications Dan Panes said:
"We care about our passengers and to improving every aspect of our passengers' experience; and what better way to relax than to begin a weekend away with a massage, as our trains take you to your destination."
Global Wellness Day is an international day dedicated to raising awareness of the importance of living well. Therapists from Gaia Spa, the South West's destination spa to open at Plymouth's Boringdon Hall in July, will provide the massages.
Diane Nettleton, Gaia Spa Director, says:
"Gaia Spa has the philosophy of 'Your Wellness, Naturally' and, as the largest new build spa opening in the UK in 2016, we want to promote wellness for all. Taking time to stop and relax is so important and what better time to highlight the importance of wellness than on this international day."
Massages are open to all ticket holders, and therapists will walk through the train offering their services. The head, hand, or arm massage facility will be available on the following services: 10.44 Plymouth to London Paddington, and 1406 London Paddington to Plymouth on Saturday 11 June.
Contact Information
James Davis
Media Relations Manager
Great Western Railway
0845 410 4444
07703 890 711