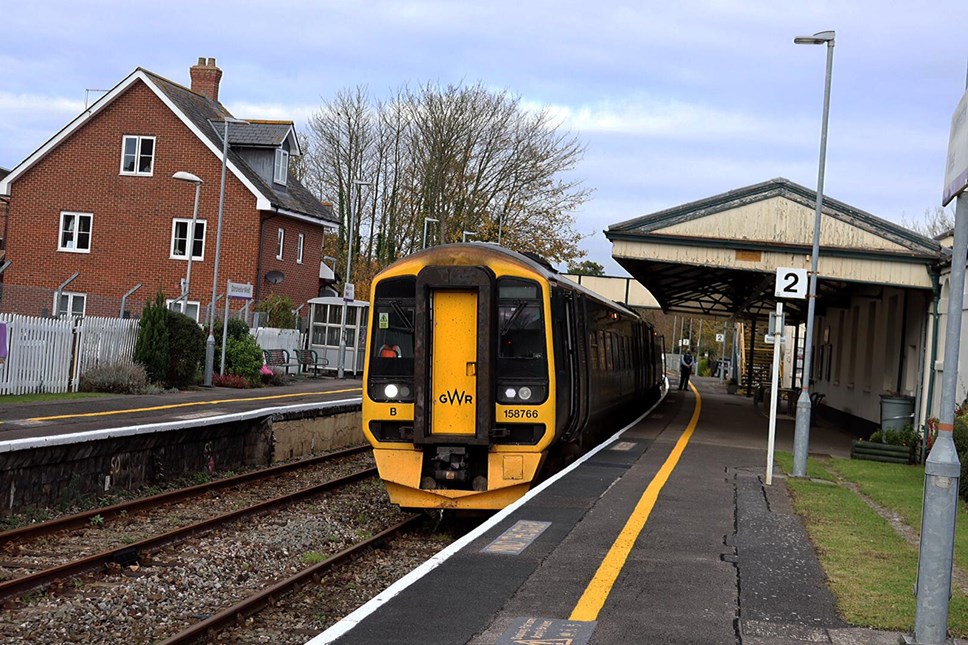 Planned engineering work in the Dorchester area may affect your rail journey
Train services between Somerset and Dorset will be affected by rail improvements planned to take place during November and December.
Network Rail will be renewing tracks on the Heart of Wessex line affecting Great Western Railway services for Weymouth from Thursday 18 November to Friday 3 December.
In addition, there will also be essential maintenance taking place affecting South Western Railway trains for Weymouth from Monday 22 to Friday 26 November.
Here is a summary of the changes to our services:
Thursday 18 November to Friday 3 December
Buses replace GWR trains between Yeovil Pen Mill and Weymouth every two hours – one stopping at Dorchester West only, and one stopping at all stations.
GWR Station Manager for Westbury, Wiltshire and Dorset James Wilcox said:
"We will continue to keep people moving, but I would encourage those who travel to check beforehand as departure times may be different to normal and journey times extended.
"This work is important to ensure we can continue to provide services between Somerset and Dorset that people can rely on and we thank customers for their patience during this time.
"We are also grateful that Network Rail agreed to move this planned engineering work from earlier in the year to a quieter period to help minimise any disruption to passengers."
Network Rail's Wessex route director Mark Killick said:
"We're making major improvements to the railway to provide passengers with better, more reliable journeys.
"Sixteen days is a long time to close the railway, but it is the best way to ensure all of our work between Weymouth and Yeovil Pen Mill is completed during one closure, rather than across multiple weekends, while causing the least amount of disruption possible.
"Within those sixteen days, we're also closing the line from Weymouth to Dorchester South for five days when we'll be carrying out important work to keep trains on time and reduce delays.
"We recommend that passengers should plan ahead and check the latest journey information as some replacement bus journeys may take significantly longer."
This planned engineering work will help to protect a key route for customers travelling between Weymouth and Bristol Temple Meads or London Waterloo for years to come.
For the latest information, visit our website at GWR.com/Wessex.
Notes to editors
First Greater Western Limited, trading as "Great Western Railway" (GWR), operates trains across the Great Western franchise area, which includes South Wales, the West Country, the Cotswolds, across southern England and into London. GWR provides high speed, commuter, regional and branch line train services, and before the covid-19 pandemic helped over 100 million passengers reach their destinations every year. GWR was recently awarded an extension to its direct award franchise (called DA3), which shall run up to 31 March 2023, with an option to extend for a further year. Find out more here: https://www.gwr.com/about-us
GWR's enhanced cleaning regime includes:
A 24% increase in cleaning hours every week since March 2020
Sanitising (fogging) of 1,120 vehicles every 4 weeks
Carrying out 2,150 on board surface tests (ATP) every four weeks, to ensure the effectiveness of our cleaning
272 train cleaning processes reviewed, and many adapted
Hand sanitising facilities at key stations across its network.
Contact Information
James Davis
Media Relations Manager
Great Western Railway
0845 410 4444
07703 890 711