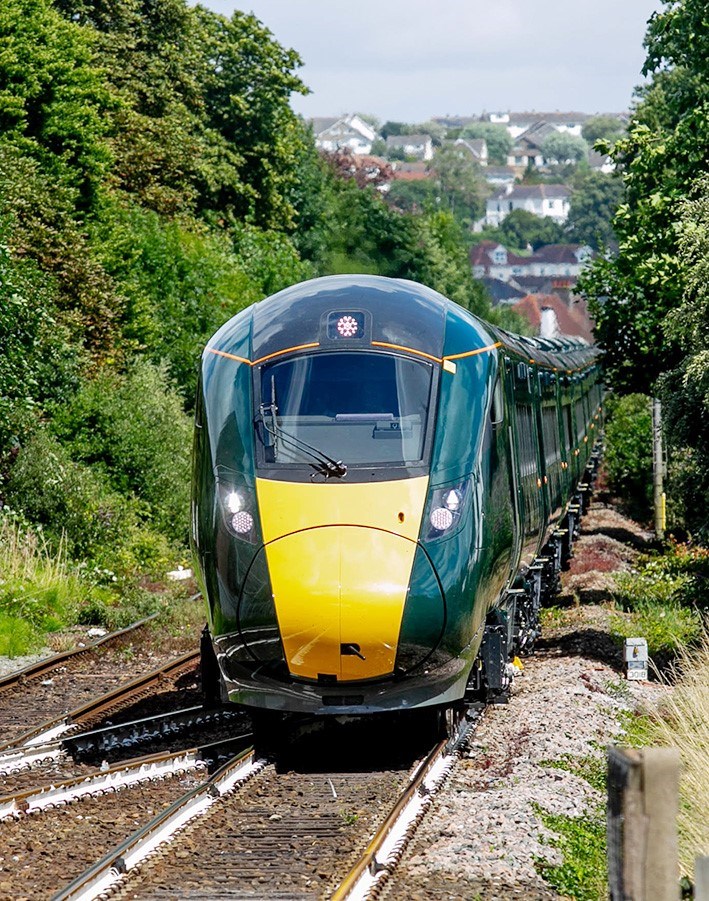 GWR warns customers to come prepared as hot weather is likely to impact services
Train operator GWR is warning customers to be prepared for the hot weather if travelling this weekend, with services expected to be busy and journeys possibly taking longer.
With temperatures set to climb and a heatwave warning issued for parts of the UK, GWR is reminding customers to bring water; to cover up (or bring sun screen) and, with the possibility of heat speed restrictions on parts of the network, for journeys to take longer.
As more people are likely to want to take advantage of the hot weather, trains are also set to be much busier.
This will be especially so for GWR's South Wales services, where engineering work is taking place in the Severn Tunnel, significantly reducing the number of trains able to operate. A limited, and less than planned, replacement bus service has been put in place.
GWR Customer Service and Operations Director Richard Rowland said:
"We want people to enjoy the hot weather. However, where temperatures could reach 30 degrees outside this can mean more than 50 degrees for the track, and speed restrictions being imposed.
"Passengers should take some sensible precautions, be prepared for journeys taking longer, and it is likely our trains will be in more demand, so allow plenty of time for your journey and check before setting out."
For further information on GWR train services visit: https://www.gwr.com/travel-information/travel-updates/check-your-journey
Notes to editors
First Greater Western Limited, trading as "Great Western Railway" (GWR), operates trains across the Great Western franchise area, which includes South Wales, the West Country, the Cotswolds, across southern England and into London. GWR provides high speed, commuter, regional and branch line train services, and before the covid-19 pandemic helped over 100 million passengers reach their destinations every year. GWR has been awarded a National Rail Contract to continue operating the Great Western network, which shall run up to 21 June 2025, with the potential for a further three years at the Secretary of State's discretion. Find out more here: https://www.gwr.com/about-us 
Contact Information
James Davis
Media Relations Manager
Great Western Railway
0845 410 4444
07703 890 711