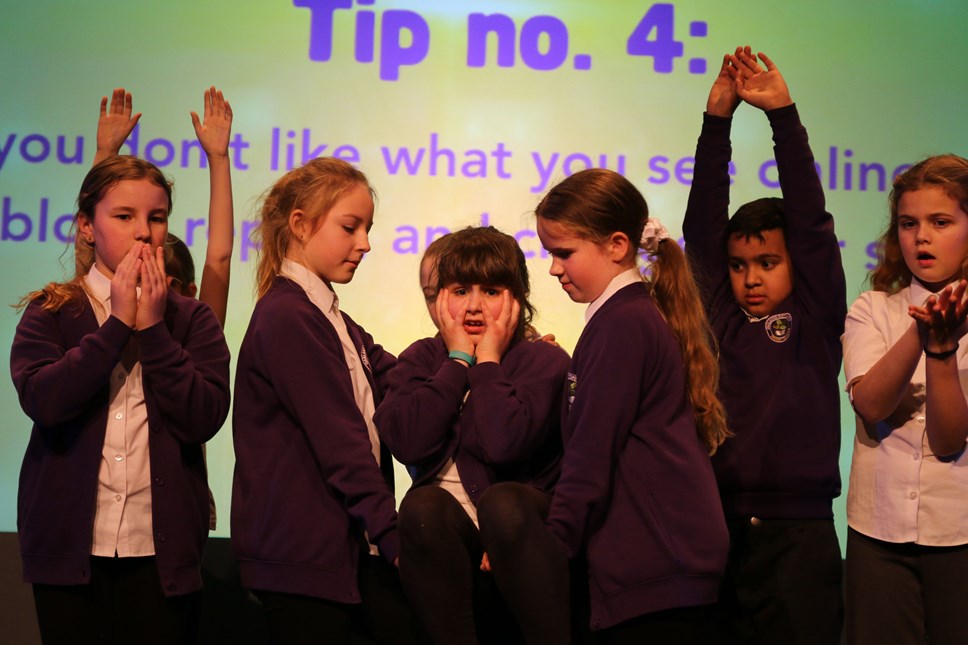 GWR grant to support Crimestoppers project in 20 Somerset schools
A Crimestoppers project which uses the power of drama and stage to raise awareness has received a grant of £25,000 from Great Western Railway.
Funding will allow the flagship What Would You Do? campaign to expand, with a competition designed to encourage more schools to participate.
Schools across Taunton and West Somerset will be offered drama training for their staff to work with Year 5 pupils around the themes of hidden harm, County Lines, street crime, peer pressure, healthy relationships and reporting crime. Each school will then deliver a performance, with the top 10 featuring in a showcase finale.
As part of GWR's franchise agreement with the Department for Transport, the train operator is committed to supporting schools, colleges, community and other not-for-profit organisations by aiding a number of initiatives.
Crimestoppers regional manager Karen MacDonald said:
"This funding will allow us to expand the programme with a pilot which will mean more schools, more children and therefore more communities can benefit from this amazing programme by using a train-the-trainer approach with a competition finale.
"We will work with 20 schools across Taunton, which will require more than 20 staff to be trained to deliver this workshop, reaching more than 2,000 students.
"In turn each child will have on average five members of their family who will watch their finale film piece, which is 10,000 people being made aware of the issues children and young people face.
"All these people will come away with an understanding of how to report crime and how Crimestoppers can help them have a voice and remain anonymous."
What Would you Do? has already delivered significant results since its launch six years ago. More than 85% of young people involved in the project said they now know how Crimestoppers can help, compared to 62% previously.
Taunton Deane MP Rebecca Pow said:
"The Crimestoppers' What Would You Do? programme has already proved to be very effective and I am very pleased that with this support they will be able to take the message to more schools. Learning through drama is a great idea, and one that will help our young people to stay safe and clear from crime.
"Community and Education funding is a really worthwhile initiative and I am pleased that with Department for Transport support they have been able to keep the programme going this year."
GWR Community Manager Emma Morris said:
"We have a specific pot of money designed to help support schools, colleges and community or other not-for-profit organisations.
"We were pleased to support this project, which will help young people to stay safe by raising awareness of crime and give them the opportunity to speak up anonymously."
To find out more about What Would You Do? please click here.
Notes to editors
First Greater Western Limited, trading as "Great Western Railway" (GWR), operates trains across the Great Western franchise area, which includes South Wales, the West Country, the Cotswolds, across southern England and into London. GWR provides high speed, commuter, regional and branch line train services, and before the covid-19 pandemic helped over 100 million passengers reach their destinations every year. GWR was recently awarded an extension to its direct award franchise (called DA3), which shall run up to 31 March 2023 with an option to extend for a further year.

Find out more here: https://www.gwr.com/about-us
Contact Information
John Carter
Media and Communications Manager
Great Western Railway
0845 410 4444
07715 040424