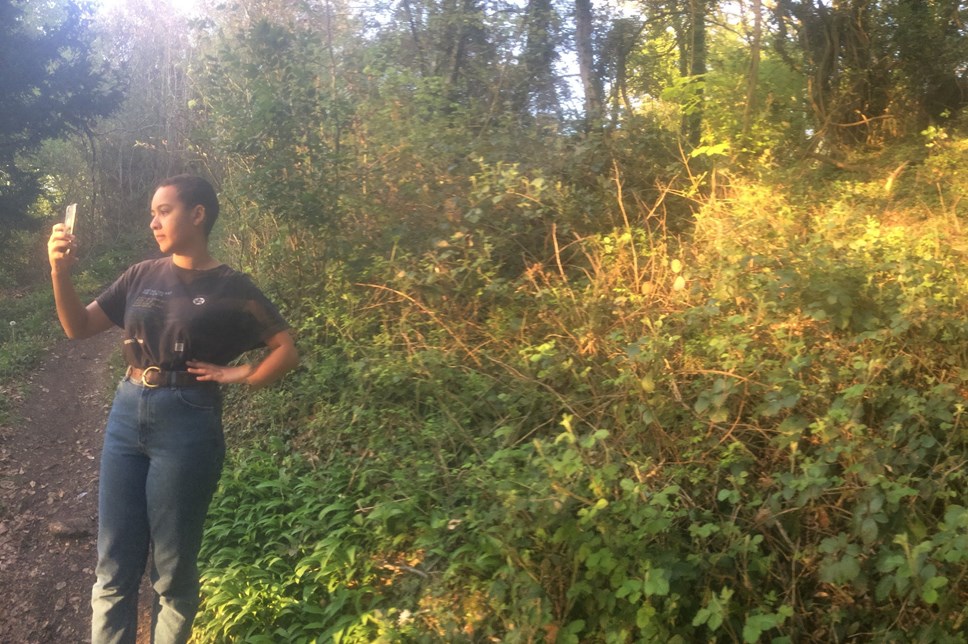 Grant from train operators will help younger people explore rural spaces in Gloucestershire
Rural spaces will be opened up to younger members of Gloucestershire's ethnically-diverse community thanks to a £15,500 grant from Great Western Railway, topped up with £4,500 from long-distance operator CrossCountry.
Explore and Experience will be spearheaded by Gloucestershire Community Rail Partnership in collaboration with Gloucester-based community organisations The Music Works and The Friendship Café.
A series of activity days will include creative rural workshops exploring themes such as film, VLOG development, music and art. Participants will also enjoy lunches from local farm produce cooked in a pizza oven, farm tours and walks.
As part of their franchise agreements with the Department for Transport, train operators are committed to funding projects proposed by their Community Rail Partnerships.
Gloucestershire Community Rail Partnership Co-Director Hannah McDonnell said:
"We are extremely grateful for the support from both Great Western Railway and CrossCountry. Using rail and sustainable transport to access rural spaces, this project will give up to 160 young people living in urban areas the chance to explore the countryside and get creative.
"The launch of these rural experiences will be delivered from Hawkwood's outside classroom linking in with Inclusion and Diversity Week and Black History Month. Further experiences could include exploring the Stroudwater Canal, the great Gloucestershire outdoors and on-the-water opportunities."
GWR Community Rail Development Manager Ann Jenner said:
"We have a specific pot of money designed to support the Community Rail Partnerships on our network who in turn work with their local communities.
"This is a really worthwhile project which should really enhance the lives of young people and give them the confidence to travel safely and independently on our network."
CrossCountry Stakeholder Liaison Manager David Jones said:
"We are delighted to collaborate with our industry partners at GWR to support this ground-breaking initiative by Gloucestershire Community Rail partnership. This project will greatly help young people from urban communities to access and experience rural environments."
Notes to editors
First Greater Western Limited, trading as "Great Western Railway" (GWR), operates trains across the Great Western franchise area, which includes South Wales, the West Country, the Cotswolds, across southern England and into London. GWR provides high speed, commuter, regional and branch line train services, and before the covid-19 pandemic helped over 100 million passengers reach their destinations every year. GWR was recently awarded an extension to its direct award franchise (called DA3), which shall run up to 31 March 2023, with an option to extend for a further year.
Find out more here: https://www.gwr.com/about-us
CrossCountry's network, as a long-distance passenger train operator, stretches from Aberdeen to Penzance and from Stansted to Cardiff, with calls at 123 stations. Based in Birmingham, it connects seven of Britain's 10 largest cities and (pre-Covid) delivered 298 services every weekday, equating to over 42 million passenger journeys each year.
For further information on CrossCountry services visit crosscountrytrains.co.uk or follow them online via Twitter at @crosscountryuk or Facebook.com/crosscountrytrains CrossCountry is part of the Arriva group, one of the leading providers of passenger transport in Europe. Arriva employs over 53,000 people and delivers over 2 billion passenger journeys across 14 European countries each year.
Contact Information
John Carter
Media and Communications Manager
Great Western Railway
0845 410 4444
07715 040424