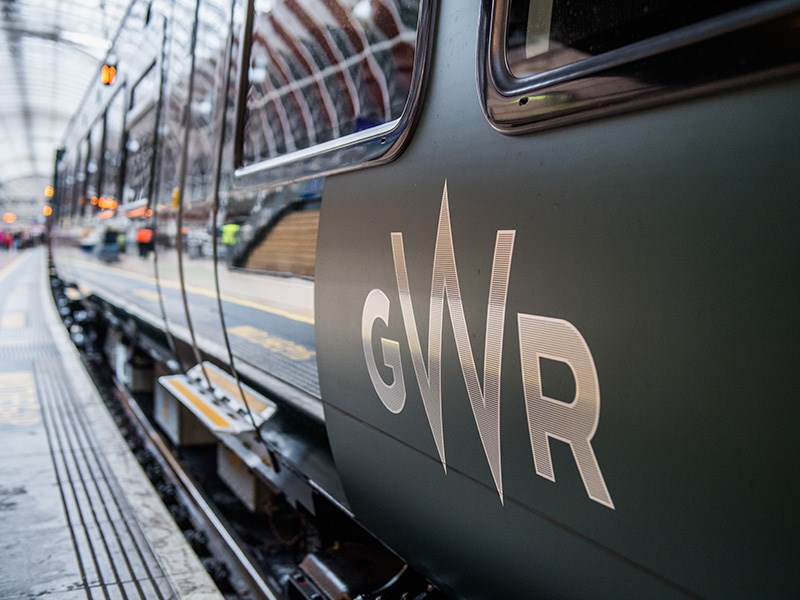 Final week of Newbury upgrade works to start next week
The final phase of weekday work to electrify the railway to Newbury is due to take place next week.
New trains promised as Newbury goes electric
The final phase of weekday work to electrify the railway to Newbury is due to take place next week.
To achieve this, Network Rail need to close the railway line from Monday 8 October to Thursday 11 October but will no longer need to close the line in November.
Network Rail are electrifying the route between Reading and Newbury, which will allow GWR to be able to run new Electrostar trains direct between Newbury and station stops to the capital, as well as extend the operation of new, bi-mode Intercity Express Trains (IET) on electric power beyond Reading to Newbury, before continuing to Wilshire, Devon and Cornwall on diesel power.
Buses will replace trains from stations between Pewsey and Theale during the closures. Train services will still operate from Theale to Reading and London Paddington.
GWR Managing Director Mark Hopwood said:
"While there is still some overnight work left to do before this section of line will be available for electric passenger services, when complete GWR will be able to run brand new electric, and bi-mode Intercity Express Trains, to Newbury – supporting the local economy with more train seats, more trains, and in time more frequent journeys.
"I would like to thank our passengers for the patience and understanding during this significant period of upgrade works."
Season ticket holders with tickets valid for one month or longer from Pewsey, Bedwyn, Hungerford, Kintbury, or Newbury may use South Western Railway services from Salisbury, Grateley, Andover, Whitchurch, Basingstoke or Overton for travel towards Reading and London Paddington/Waterloo.
Alterations for car park season ticket holders have also been made and more information can be found here.
Long-distance services from London Paddington to Devon and Cornwall will continue to operate but will be diverted, adding up to 50 minutes to journey times. Some train departure times will also be changed, and passengers are advised to check beforehand.
To allow long-distance services to run on their diverted routes, buses will replace weekday off-peak stopping trains between Swindon and Westbury. Buses will run between Chippenham and Westbury.
As well as commissioning the overhead electric lines, Network Rail will complete track renewal and ballast work, taking advantage of the line closure to conduct maintenance works.
With each IET offering up to 24% more seats than the High Speed Train it replaces, this will mean over *4,500 extra seats every day between Newbury and London Paddington from early 2019, as part of wider timetable improvements.
Route Managing Director for Network Rail Mark Langman said:
"These closures have been critical to enabling us to move a step closer to completing the electrification of the railway to Newbury by Christmas. This has been one of the biggest upgrades to the Great Western Mainline and will enable GWR, from January next year, to run new electric 'Electrostar' trains and new bi-mode inter-city trains under electric power to Newbury improving services for passengers across the area."
"I would like to express my thanks and gratitude to the residents, businesses and passengers for their patience and understanding during these extensive and critical upgrade works."
"I am pleased to say that through the hard work of our staff we no longer need to close the railway line in November to complete these works. We still have much to do before Christmas but this will be delivered during times when the railway is normally closed to passenger services."
Once the work is completed, there will be a further closure for most of the day on Sunday 21 October along with a number of overnight phases during November, affecting early morning and late evening services.
New, and more modern trains have seen GWR deliver 10% more train seats at the busiest time of the morning into and out of London Paddington, compared to January 2017.
With Network Rail's work to electrify the route between Reading and Newbury, these new electric trains will also subsequently replace older diesel stock operating between Newbury and London Paddington; while new Class 802 Hitachi Intercity Express Trains will operate direct services to Bedwyn and Frome.
For further travel advice and information on the work please visit www.GWR.com/Newbury2018.
Notes to editors
Great Western Railway (GWR) provides high speed, commuter, regional and branch line train services. We help over 100 million passengers reach their destinations every year - across South Wales, the West Country, the Cotswolds, and large parts of Southern England.
We're currently seeing the biggest investment in the network since Brunel so we can offer more trains, more seats, and shorter, more frequent journeys and continue the network's heritage of helping connect more businesses to new and prosperous markets. Through a series of initiatives we aim to be a good neighbour to the communities we serve and are committed to making a positive social impact in those regions. Learn how we're Building a Greater West at GWR.com. GWR is a FirstGroup company.
*Seat increased based on a like-for-like replacement of High Speed Trains for new Intercity Express Trains. Final 2019 timetables subject to agreement by Network Rail.
Contact Information
James Davis
Media Relations Manager
Great Western Railway
0845 410 4444
07703 890 711